Consider Kayos the go-to PR company that has been able to sidestep the vagaries and whims of trends to ferret out the gold extract in each project.
~"WITHOUT PROMOTION, SOMETHING TERRIBLE HAPPENS...NOTHING"~
-P.T. BARNUM
Some fabulous paintings by the one and only BOBBY WHITLOCK Abstract expressionism at its finest.
---
Slain Dragon:
Le Chateau:
4 a.m.
Freightliner:
For more pieces, please visit www.bobbywhitlockart.com
---
RICKY BYRD on GOOD DAY NEW YORK! Watch here...
---
View HERE!
---
VIEW The Go-Go's trailer HERE
---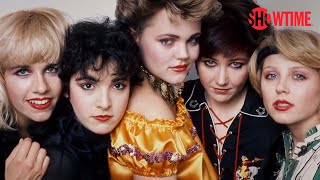 ---
MARCH 12 - BLACKMORE'S NIGHT To Release Eleventh Studio Album "Nature's Light"
---
TO RELEASE ELEVENTH STUDIO ALBUM NATURE'S LIGHT ~VIA earMUSIC MARCH 12, 2021~
FIRST SINGLE AND LYRIC VIDEO "ONCE UPON DECEMBER" OUT NOW
New York, NY (January 13, 2021)-- On March 12, internationally renowned Renaissance rock band Blackmore's Night, featuring legendary guitarist Ritchie Blackmore, award-winning vocalist Candice Night and their minstrel band, are proud to release Nature's Light. Their first new album in six years, and eleventh studio album overall, Nature's Light will be released via earMusic (distributed by BFD / The Orchard). Having achieved international success, with several gold records and a global track record of sold-out performances, Blackmore's Night have crafted a 20+ year legacy of merging medieval melodies with rock elements, initially evidenced on Ritchie Blackmore's groundbreaking work with Deep Purple and Rainbow. Singer/songwriter/multi-instrumentalist Candice Night seamlessly blends her ethereal vocals and lyrics, along with a command of numerous classic woodwinds. With Blackmore traversing all matter of six-string instruments, from acoustic and electric guitar to mandolin, mandolas, hurdy gurdy, and nyckelharpa, the result is a unique listening experience. Showcasing ten brand new songs, Nature's Light is available on multiple formats (CD, Digital, and 180g 1LP Gatefold on Black Vinyl, as well as a Strictly Limited 2CD Hardcover Mediabook with a bonus CD of selected songs from the band's extensive back catalogue, and a limited heavyweight 1LP Gatefold Edition on Yellow Vinyl). TRACKLIST 1.) ONCE UPON DECEMBER 2.) FOUR WINDS 3.) FEATHER IN THE WIND 4.) DARKER SHADE OF BLACK (INSTRUMENTAL) 5.) THE TWISTED OAK 6.) NATURE'S LIGHT 7.) DER LETZTE MUSKETIER (INSTRUMENTAL) 8.) WISH YOU WERE HERE (2021) 9.) GOING TO THE FAIRE 10.) SECOND ELEMENT "Nature's Light" is available for pre-order: https://blackmoresnight.lnk.to/NaturesLight
---
MARCH 12 - Indie Rock Band LOVELY WORLD To Release New Single "You Know Darlin'"
---
INDIE ROCK BAND LOVELY WORLD TO RELEASE NEW SINGLE YOU KNOW DARLIN' ~MARCH 12, 2021~ PRE-ORDER AVAILABLE HERE When Life Gives You Hell, I'll Be Waiting Holding All That Fell -"You Know Darlin'", Lovely World
New York, NY (March 1, 2021)-- On March 12, South Carolina's Lovely World will proudly unveil their new single "You Know Darlin'" via Dark Spark Music (owned and operated by veteran rock manager Vicky Hamilton) / Brookstone Party Music. The song is available for pre-order here. Formed in 2015, Lovely World (Landon Rojas, Cade Rojas, Cameron Smith and Michael Gilbert, who are all in their early 20s) built their musical foundation on their love of 70s music and new school rock. "You Know Darlin'" continues this trajectory. Produced by Rick Parker (Black Rebel Motorcycle Club, The Dandy Warhols), the song musically and lyrically presents a deep meditation on relationships, despair, and escapism, delivered through vivid, emotional lyrics and melodic expression. Working with the band led Parker to express that "Landon has one of those voices that you don't care what he is selling, but you are going to buy it." Vocalist / guitarist / songwriter Landon Rojas shares that the song was inspired by "all the strong women in my life....Let's face it, 2020 has been a real horror show, but we can all name a few women who have helped us keep the puzzle pieces together. 'You Know Darlin'' is a tribute to those women." Landon Rojas and his brother / drummer Cade Rojas have been close friends with lead guitarist Cameron Smith since elementary school; Bassist Michael Gilbert joined in 2019. These Spartanburg-based young musicians blended their musical tastes with deep lyrics reflecting a consciousness beyond their years. Expressing the tumultuous natures of unrequited love, drug addiction, social afflictions, and political etiquette through a prism of dramatic harmonies, passionate lyrics, and solid musicianship, Lovely World has created a sound that begs further listening. Additionally, Vicky Hamilton describes the song as "...so good and poignant, it brings you to tears...the lyrics of this song are so beautiful and full of hope while acknowledging the pain of working through many hardships -- enduring, pressing on, in the uncertain drudgery of daily life". Lovely World has been amassing a groundswell of fans and buzz over the past two years. Their recent single "Don't Lay Me Down" has garnered almost 75,000 streams. Their Heart In A Cage EP is currently at 100,000 streams across multiple platforms. www.lovelyworldmusic.com Facebook: https://www.facebook.com/LovelyWorldMusic Instagram: https://www.instagram.com/lovelyworldmusic/

# # #

---
APRIL 9 - LYNYRD SKYNYRD "Live at Knebworth '76" on multiple formats
---
EAGLE ROCK ENTERTAINMENT TO RELEASE LYNYRD SKYNYRD: LIVE AT KNEBWORTH '76 ON MULTIPLE FORMATS ~APRIL 9, 2021~ PRE-ORDER HERE VIEW TRAILER HERE
New York, NY (February 17, 2021)-- On April 9, Eagle Rock Entertainment is proud to release Lynyrd Skynyrd: Live At Knebworth '76 as a DVD+CD, Blu-ray+CD, limited edition 2LP+DVD, and digital video, capturing the band's historic performance in England on August 21,1976. Featuring the legendary line-up of Ronnie Van Zant, Gary Rossington, Allen Collins, Steve Gaines, Leon Wilkeson, Artimus Pyle, Billy Powell, and The Honkettes, this set was part of a daylong festival which also boasted the likes of Todd Rundgren's Utopia, 10cc, and headliners The Rolling Stones. This footage, originally only available via the 1996 film Freebird...The Movie, was intercut with interviews and other performance footage. Now Live At Knebworth '76 presents the pure concert experience in its entirety, delivering the show as it happened that day. Kicking off with opening number "Workin' for MCA," Lynyrd Skynyrd ignited a powerhouse performance before over 150,000 attendees. Displaying the renowned triple guitar attack of Gary Rossington, Allen Collins, and Steve Gaines with Ronnie Van Zant's signature vocals, Lynyrd Skynyrd: Live At Knebworth '76 showcases fiery performances of such beloved classic rock anthems as "Sweet Home Alabama," "Gimme Three Steps," and of course, "Free Bird." As a bonus, the Blu-ray set also features the full-length documentary If I Leave Here Tomorrow: A Film About Lynyrd Skynyrd. Originally released in 2018, the film is an in-depth exploration of the band's music and history. Over 40 years after their inception, Lynyrd Skynyrd continues their legacy as icons of American music. Carrying on after the tragic 1977 plane crash, with sales beyond 30 million worldwide and 60 albums to their name, Lynyrd Skynyrd remain etched as pivotal forebearers of Southern Rock. Lynyrd Skynyrd line-up: Ronnie Van Zant (Lead Vocals) Gary Rossington (Guitar) Allen Collins (Guitar) Steve Gaines (Guitar / Backing Vocals) Leon Wilkeson (Bass / Backing Vocals) Artimus Pyle (Drums / Percussion) Billy Powell (Keyboards / Piano) Honkettes: Cassie Gaines (Background Vocals) JoJo Billingsley (Background Vocals) Leslie Hawkins (Background Vocals) TRACK LISTING: DVD/BD/CD 2LP 1 A1 Workin' For MCA 2 A2 I Ain't The One 3 A3 Saturday Night Special 4 A4 Searching 5 B1 Whiskey Rock-A-Roller 6 B2 Travelin' Man 7 B3 Gimme Three Steps 8 B4 Call Me The Breeze 9 C1 T For Texas 10 C2 Sweet Home Alabama 11 D1 Free Bird
---
NEW video from LYNYRD SKYNYRD'S "Live At Knebworth '76" - Watch "Gimme Three Steps" here
---
---
APRIL 9 - Guitarist / Singer-Songwriter / Producer RICKY BYRD Announces Partnership with BFD / The Orchard for Distribution of "Sobering Times"
---
GUITARIST / SINGER-SONGWRITER / PRODUCER RICKY BYRD ANNOUNCES PARTNERSHIP WITH BFD / THE ORCHARD FOR DISTRIBUTION OF HIS LATEST CD SOBERING TIMES PRE-ORDER HERE ~RELEASE DATE APRIL 9, 2021~ ~FIRST SINGLE "TOGETHER" RELEASED TODAY~ AVAILABLE HERE
New York, NY (February 19, 2021)—Ricky Byrd, Rock and Roll Hall Of Fame Inductee (2015 with Joan Jett and the Blackhearts), originally released Sobering Times (Kayos Records) in September 2020. Initially available as a limited release on RickyByrd.com, Sobering Times will now be distributed worldwide to retail outlets and digital platforms via a new partnership with BFD / The Orchard. The lead-off single "Together" -- The Coolest Song In The World in Little Steven's Underground Garage in December 2020 – is out today (available here). A slice of Rock 'n' Roll with a message of recovery, Sobering Times connected with listeners in unprecedented ways. With the COVID-19 lockdown proving to be an unexpected hurdle for those struggling with addiction; many fans reached out to Byrd, stating the album inspired them to stay clean and sober while weathering the pandemic, through his honest reflections of the depths of addiction and triumphs of recovery. Byrd delivers this message through straight-ahead three-chord Rock 'N' Roll. On Sobering Times, he enlisted the help of several of his fellow rock brethren: Willie Nile, Liberty DeVitto, Steve Holley, Thommy Price, co-producer Bob Stander, Rich Pagano, Jeff Kazee, and Christine Ohlman. "With music and lyrics we press on and pass it on….that being said, BFD are the perfect company to help spread this rock'n'roll recovery message to the masses," says Byrd. "This partnership marks the next chapter of Sobering Times." "We are thrilled to release this great new album from Ricky and the BFD team is proud to partner with him" states Founder / CEO of BFD Bob Frank. TRACK LISTING
Quittin' Time (Again) Together Hear My Song Tired I Come Back Stronger Starlit Night Recover Me (feat. Willie Nile) Ain't Gonna Live Like That Pour Me The Bottle Let Me Down (Merle Haggard) Life Is Good Just Like You ABOUT RICKY BYRD: Although best known for his time with The Blackhearts, Ricky Byrd has also recorded and played with Roger Daltrey, and toured with Ian Hunter and Southside Johnny and the Asbury Jukes, respectively. He is also proud to have shared stages with such music royalty as Paul McCartney, Ringo Starr, Alice Cooper, Bruce Springsteen, Steven Van Zandt, Smokey Robinson, and Mavis Staples, among others. https://www.rickybyrd.com/ ABOUT BFD / THE ORCHARD: BFD was formed in 2013 as a boutique independent distributor with a global sub-distribution arrangement with The Orchard. BFD currently represents over fifty companies and artists. Visit www.bobfrankent.com for more information.

"Ricky is a rock 'n' roll original. The songs are all so good. Love this album. 'Together' is a great song for today!!! It goes beyond recovery, and the hook is thunderous!!! Byrd is a rock 'n' roll truth teller!" -Dion "Ricky Byrd is a keeper of the faith: the faith of Rock & Roll. He embraces the past, and evokes and champions the moment. This moment, right here/hear right now…Drunk On Love" -Michael Des Barres "While Sobering Times' song titles and lyrics brook no argument, the music is an open invitation to submit to the addictive power of rock 'n' roll as laid down by the Stones and the Faces." -Classic Rock Magazine "Former Joan Jett and the Blackhearts' guitarist Ricky Byrd has created a career statement with his new CD Sobering Times. The album encompasses The Faces and Rolling Stones with a dash of Otis. It rocks like a bitch." -Goldmine



---
Ritchie Blackmore and Candice Night talk to Forbes about new BLACKMORE'S NIGHT album "Nature's Light"
---
March 5, 2021 Ritchie Blackmore And Candice Night On Investing Outside The Mainstream Via Blackmore's Night
(GERMANY OUT) Blackmore's Night - Band, Renaissance-inspired folk, GB - Ritchie Blackmore (guitar) and Candice Night (vocals) performing in Bonn, Germany, Museumsmeile (Photo by Brill/ullstein bild via Getty Images) ULLSTEIN BILD VIA GETTY IMAGES Over the course of about the last 20 years, as it's become more and more difficult to monetize recorded music, curating a unique experience has become crucial for artists seeking to engage their audience. Blackmore's Night was far ahead of that curve. Following his run as co-founder of one of hard rock's most influential group's, Deep Purple, guitarist, and Rock and Roll Hall of Famer, Ritchie Blackmore tied together some of his more diverse influences in rock group Rainbow. While widely known as one of rock's greatest guitarists, Blackmore also took lessons in classical guitar, and Rainbow incorporated elements of his leanings toward the baroque and pop music that was a bit more anathema within the hard rock realm. Vocalist and multi-instrumentalist Candice Night chipped in on lyrics and backing vocals of the, to date, final Rainbow album Stranger in us All in 1995 and the duo formed Blackmore's Night two years later. With a focus on medieval and Renaissance music, Blackmore's Night puts a contemporary spin upon centuries old sound. Eschewing the arenas of days gone by, Blackmore and Night opted instead to deliver their music directly to fans via themed concerts in smaller venues where the music was more likely to resonate, places like castles or Renaissance faires, creating in the process a new, rabid fanbase that now spans generations. With both artist and audience celebrating the idea of escape every night on stage, in period appropriate attire, each Blackmore's Night concert stands out as a one of a kind experience. I caught up with Ritchie Blackmore and Candice Night for a look at their latest album, Nature's Light, available for pre-order now via EarMusic ahead of a March 12 release, a conversation which hits on the benefits of investing in a unique fan experience outside the mainstream, while looking back on nearly 25 years of Blackmore's Night. A transcript of our email exchange, lightly edited for length and clarity, follows below. Ritchie, I read that you were given your first guitar at 11 and the first lessons you took were actually classical guitar lessons. At what point did you actually start to embrace that sound and would that formative experience kind of loom large later as you and Candice started exchanging the ideas that would come to define Blackmore's Night? RITCHIE BLACKMORE: My friend brought a guitar to school when I was 11 and I just loved the instrument. I pestered my mom and dad to get me one: a cheap acoustic. My father insisted I take lessons as he thought it was just another phase I was going through and that I would lose interest after two weeks. The teacher that was teaching me to play lived the equivalent of seven miles away. So I would ride my bicycle, holding my guitar, to his place for lessons. In the winter when there was snow on the ground, I would often fall off the bike into the snow with my guitar.
I wasn't playing strict classical lessons. It was more standard songs with a lilt towards classical. I took some classical guitar lessons from Jimmy Sullivan who became a very good friend of mine and who was, incidentally, an amazing guitar player. But I realized the discipline of playing classical guitar was more or less out of reach for me. And I wanted to sound like Buddy Holly anyway. However, much later, around 1972, I was listening to David Munrow and the Early Music Consort of London playing Danserye by composer Tielman Susato - a 16th century composer. I would just play that day and night for years. I never really thought I would be playing that type of music. I just loved listening to it. In 1986, I met a medieval group in Germany who were playing in a castle. I realized, hearing them play, that I had to get more into Renaissance and medieval music. So I started fiddling on the guitar playing various pieces that sounded like Renaissance music, which was actually, again, by Susato. Then I met Candice. Her voice was perfect for the music of that period and we started Blackmore's Night. I had been playing hard rock since I was 15 or 16. So, by 1990, I was ready for a change of pace. I was tired of playing riffs and heavy music. I still like to blast out on the [Fender Stratocaster guitar] from time to time. But it's obviously a completely different way of playing the guitar. The Renaissance music is more finger style whereas the strat is more bending and playing blues notes - distortion is very important.
'Nature's Light,' the 11th studio album from medeival/Renaissance, husband and wife duo Blackmore's Night is available for pre-order via EarMusic ahead of release on Friday, March 12, 2021 ALBUM COVER ART COURTESY OF EARMUSIC Candice, I've read that you were first kind of exposed to this music, and the Renaissance world, through Ritchie. From contributing to Rainbow to the lyrics you write, your vocals and the multiple instruments you play in Blackmore's Night, what's it been like for you carving out the musical niche you have alongside Ritchie over all these years? CANDICE NIGHT: I always feel as if each step of the incarnations of music we do have been a completely natural evolution. When I first started writing lyrics for the songs Ritchie created for Rainbow, it was because I loved to write and they needed a lyricist for that album. I hadn't written professionally in the music world before. But when I started doing that, I needed to be in the studio they were recording in. So when Ritchie had free time and the other guys were doing their tracks, Ritchie and I would sit by a fireplace, watch the snow come down and write acoustic music just for ourselves - in our own realm, without thinking anyone would ever hear it. It was an escape from the music industry and the stress and pressures that came with that world. Eventually, when our friends heard those songs, they told us if we had them on an album, they would buy them! At that point, those songs became our first release Shadow of the Moon. We then toured with the music but realized we needed more upbeat songs to incorporate into the stage shows - so Under A Violet Moon was created. That got our fans singing along and participating. By the time we got to Fires At Midnight, I started playing shawms, and some other medieval, double reed woodwind instruments, and Ritchie wanted to incorporate more electric guitar. So those songs reflected that step. Ghost of a Rose was more orchestral. Each album is a perfect snapshot in time as to where we were in our lives personally and creatively and where the music was leading us. We never lead the music; it pulls us in its own direction and we just try to channel it. Ritchie, I've heard you say that you were a big fan of pop music, acknowledging that it wasn't necessarily a popular idea to convey early on as a rock guitarist. How does the pop fan in you and the classically trained guitarist in you kind of come together to inform Blackmore's Night? RITCHIE: I would listen very much to heavily melodic, classically infused pop bands like Abba or other bands that have classical themes incorporated in their music like Jethro Tull. In Blackmore's Night, we play very melodic music with various themes from many different resources. We enjoy the freedom and creativity of being able to be inspired by music from the 1500s and add new instrumentation and lyrics. But we're also able to play Joan Baez , Uriah Heep or Sonny and Cher covers. We can pick and choose from a vast selection of material.
BERLIN, GERMANY - AUGUST 26: Candice Night and Ritchie Blackmore (L-R) of Blackmore's Night perform live during a concert at the Admiralspalast on August 26, 2014 in Berlin, Germany. (Photo by Frank Hoensch/Redferns via Getty Images) REDFERNS VIA GETTY IMAGES How important has it been historically for you guys to create in Blackmore's Night a musical experience that is incapable of being pigeonholed which allows you to follow your collective muse at all times? RITCHIE: When we put the concept of Blackmore's Night together, we knew that it would probably never get played on the radio. But we didn't care because we just wanted to play our kind of music. We didn't care about playing to thousands of people - but we wanted to play to a hundred. It was so refreshing - a breath of fresh air compared to what I was used to before. We have a record coming out [March 12] called Nature's Light. This music is still challenging: to be playing arrangements where we have me playing mandolas, nickleharps and hurdy gurdys, and Candice playing shawms. In the old days, it was easy with guitar, bass, drums, keyboards and everyone did their part. It is tricky to know when to play a rauschpfeife and a guitar and sometimes a synthesizer, and how it balances out. CANDICE: I think Blackmore's Night is just a true reflection of our creative process. We don't follow trends or fashions. We brave our own path through the woods. And when we look behind us, we find that others are following along and enjoying the journey. The music we create is a very personal process for us. It's not based on commercial success. Perhaps because of that, we have a very strong grassroots following that is very loyal and grows vastly each year worldwide. We always wanted to keep the shows small so we could maintain an intimate connection with the fans - as if you were at a party at our own home. We're able to take requests from fans and include the audience in our concerts. We connect with the independent thinkers that aren't impressed with repetitive play on major radio stations who just appreciate discovering new music themselves and sharing it with friends and family. Being able to play this type of music - where we are able to play anything from folk rock to Renaissance to ballads and instrumentals or tavern sing-alongs - is an incredible creative freedom. Once you kick down the walls of the box of a genre people try to place you in, it is very difficult to go back inside that box and be restrained to just one genre. We feel as if our genre is simply good, melodic music. No other labels are necessary. One of the things that has always amazed me about Blackmore's Night is the way in which you've both created and fostered a project like this that isn't at all dependent upon how many bodies you can squeeze into a room or how many albums get sold. How important has it been for you guys creating something like this that does resonate with people but that you can still guide entirely on your own terms? RITCHIE: We wanted the freedom to be able to play anything we wanted to. At the same time, we knew we were going to lose a lot of hard rock fans. But the music was more important than big audiences. I'd always been a little bit envious of guitar players being in a restaurant who could play to maybe 10 people and keep them entertained without Marshall [amps] or light shows or running around the stage. So part of my personal challenge was to see if we could hold the attention of a small audience without all the trimmings. Just the music. I was pretty uncomfortable at first. I wasn't used to just playing an acoustic guitar and not having a wall of sound behind me. Now, 25 years later, I'm more comfortable playing the acoustic guitar than I am playing the electric guitar. CANDICE: I think one of the most amazing things is to look out to your audience in a concert and see a few thousand people, many of whom are dressed up in garb like a giant costume party. They're showing what identity they feel most akin to at that moment in time - be it kings and queens, minstrels, monks or knights. And some just show up in regular clothing. But everyone is singing along to the songs you created. The men are usually fans of Ritchie's from way back, knowing that whether he plays electric guitar, acoustic, hurdy-gurdy, or mandola - and he will play all of those instruments at some point during the show - it will be equivalent to Blackmore brilliance. No one plays these instruments like Ritchie. They are now there with their wives, who like a softer female vocal. Their children are there dressed like princesses or Robin Hood and they love singing along to the catchy, family-based choruses of the songs. The grandparents are there because they simply like melodic music. So, we've gone from appealing to one person to entire extended families. When you see the smiles on their faces and the positive energy that is being shared, it's incredibly powerful. Add to that the fact that we perform in 12th to 15th century castles or historical venues. Seeing these amazing, like-minded fans beneath a rising moon, singing each word, is a totally magical experience. Our fans follow us around the world and take their vacation times to see each show we perform. They've met many other fans that have turned into dear friends that they connect with and reunite with them through our shows each year. They know that each show we perform is going to be different - different songs performed with different solos and different intros and interpretations of each song. You never see the same show twice.
Our songs resonate on a deep emotional level with our fans and the concerts bring it to a whole other personal level. Seeing people from so many different walks of life, who you would have thought you had nothing in common with normally, bonding together through our music is incredible.
BIRMINGHAM, UNITED KINGDOM - OCTOBER 05: Candice Night and Ritchie Blackmore of Blackmore's Night perform on stage at Birmingham Town Hall on October 5, 2011 in Birmingham, United Kingdom. (Photo by Steve Thorne/Redferns) REDFERNS From the unique ways in which you've presented your music live to the songs themselves, I've always thought of the music of Blackmore's Night as an escape. During turbulent times like this, just how important of a role is that for music to play? CANDICE: It's something that we always needed in our own lives anyway. From the stress and pressures of everyday life; being in an increasingly over-sensationalized society with emphasis on needing to be always available - being in survival mode and relying on screens constantly without taking a break to calm your spirit. It got to the point where we went from phones to faxes to emails, texts, DMs, and social media - and we forget to look up and see the miracles that occur before our eyes every day. We were watching an increase of road rage, air rage, light pollution, and so much anger and frustration everywhere. No one was taking the time to unplug, watch the colors of a sunset, see a shooting star or feel the wind in their hair. Our music was our escape from the pressures of an increasingly high pressure world and a call to return to nature to renew our spirits. If anything, this pandemic has taught us a similar thing. We're now unable to be in highly crowded areas. And although you could take that as a reason to be on screens even more, I hope some people will take to the woods or the beaches for walks. Or to sit outside and breathe the fresh, clean air, and enjoy the beauty nature has to offer. It can be a sanctuary. SOURCE
---
A revealing look into recovery with RICKY BYRD....Thank you, Recovery Today Magazine for this COVER story! Issue is out now.
---
Read issue here: https://recoverytodaymagazine.com/
---
"Not Such A Dark Night: Ritchie Blackmore and Candice Night Share A Timeless Tapestry" - Thank you to AMERICAN SONGWRITER for this beautiful review of "Nature's Light" / interview with Candice Night!
---
March 12, 2021
Blackmore's Night/Nature's Light/E-A-R Music
Four out of Five Stars Given his past history as a harbinger of hard rock, guitarist Ritchie Blackmore's current collaboration with singer and woodwind player Candice Night in the group Blackmore's Night might strike some as curious at best. Nevertheless, the band has established its niche, with more than a dozen albums devoted to medieval and renaissance music of a decidedly vintage variety. It's not the sort of sound heard within the musical mainstream, and indeed, it's distinctly different, not only from Blackmore's previous pursuits with Deep Purple and Blackmore's Rainbow, but most notably, from much of what passes for modern music in general. The duo's new album Nature's Light boasts a set of songs as precious as the title implies. In addition to Night on vocals and woodwinds and the various support players that provide keyboards, bass, violin, percussion and backing vocals, Blackmore adds to the instrumental arsenal with acoustic guitars, hurdy-gurdy, nickelharpe and mandola. Their efforts veer towards madrigal music, all dainty designs that often sound like a series of gypsy-like serenades. Songs such as "Four Winds," "Once Upon December" and "The Twisted Oak" are both quaint and charming, all enhanced with a light lilt, a fanciful flourish and shared finesse.
The pair met in 1989 when Night was a radio station intern and Deep Purple was in town to play the station staff in a charity soccer game. Naturally, Night went along, and dutifully asked for Blackmore's autograph. The guitarist was instantly smitten, and later, the two met up for a drink and then ended up immersed in conversation until the wee hours of the morning. A friendship evolved into a romantic relationship and naturally morphed into a musical collaboration from there. "I had gone on the road with Ritchie in 1993, and as soon as he stepped off that stage he would be playing Renaissance music—in the hotel room, in his home, in the car," Night recalls. "I think people who followed Ritchie since the beginning of his career saw the influences there. When he was onstage and started a jam, it would often begin with a 16th century melody originally rumored to be written by Henry the VIII called 'Greensleeves.' When he wrote with Rainbow, they started by doing songs like 'Temple of the King' or '16th Century Greensleeves.' Even when he did the solo for 'Smoke on the Water,' it wasn't done in singular notes, but rather in medieval modal scales of 4ths and 5ths." Night admits that she didn't become familiar with that particular style of music until she and Blackmore became involved, and only after the two began cohabitating did her interest in it increase. "I had never heard medieval or Renaissance music before Ritchie," she admits. "I moved in with him in 1991, and we lived in a dark English Tudor home with a minstrels gallery in the middle of the woods. He would be playing Renaissance music on the sound system and looking out the window to the beauty of nature outside, and it all just made sense. The audio and the visual were in perfect harmony. That's when it kind of clicked for me. So when he left Deep Purple and put Rainbow back together, I was writing lyrics for them and doing backing vocals. Being around the studio while the other musicians were doing their backing tracks, Ritchie and I would sit in front of a fireplace and watch the snow come down outside the window of the farm house studio where they were recording. We eventually started writing songs just for us. It became a musical escape from the corporate world of pressure and friction that the rock and roll world had become for him." Night insists that the duo's initial goal wasn't to share their music with the wider world. "It was a very personal journey, and originally we didn't think we would put those songs out for anyone else to hear," she recalls. "But when we played them for our friends and they liked them, we thought other people might enjoy them as well. Those songs became our debut CD Shadow of the Moon almost 25 years ago. We're still on this musical journey together, and we still utilize our music as an escape from the pressures of the modern world."
Photo by Michael Keel To be sure, the new album does offer some hint of Blackmore's earlier bombastic approach on "Der Letzte Musketier," a full blown, amplified extravaganza that recalls the soaring solos he played with his initial outfits. Likewise, "Nature's Light" boasts a grandiose sound that would seem to suggest the royalty's arrival at the crown court.

"I simply look at music as being music." Night reflects. "I think that we just do good melodic music. I'm not really comfortable being placed in a box or a genre or having a neat little label placed on us. I truly believe the point of creative process is to kick down the walls of that confining box and, as with any art, to have the creative freedom to play whatever you want to at any given moment." Given that explanation, and the emotion imbued in the music, it's hardly surprising to find Night taking a philosophical stance that affirms both their muse and their music. "As human beings we are constantly changing, constantly evolving," Night notes. "We aren't the same person we were five minutes ago. So the music we create should be constantly changing, ever evolving. We love having the freedom to be able to create Renaissance music, folk rock music, instrumentals, ballads, story songs, tavern or gypsy music. We just follow what our heart wants to play at the time."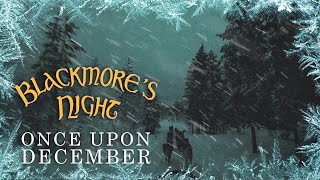 Photos by Michael Keel. SOURCE
---
"Saturday Night Special" - New Video From LYNYRD SKYNYRD: Live at Knebworth '76!
---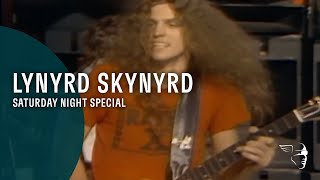 ---
Just off the loom...I am very excited and proud to share the first Whitlock in a series of special art pieces based on the paintings of BOBBY WHITLOCK. It's always so beautiful to see an idea come to life, and we have found our perfect creative partner Joseph Carini to bring Bobby's vision to fruition. I'm thrilled to have had the opportunity to put all of the pieces together, and being able to share the first Whitlock carpet "Broken Wing" with the world. More to come...
---
---
Ritchie Blackmore and Candice Night of BLACKMORE'S NIGHT discuss "Nature's Light" with CNN - watch here!
---
View CNN interview here!
---
All new videos from BLACKMORE'S NIGHT album "Nature's Light" -- Once Upon December, Four Winds, Nature's Light, and Second Element
---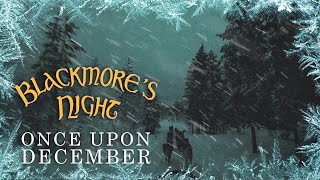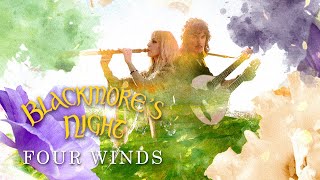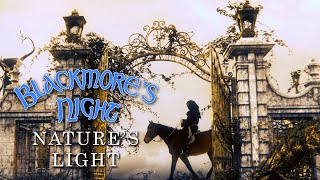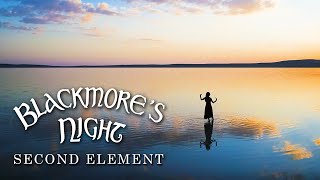 ---
THE GO-GOS featured on The Playlist.net!
---
February 23, 2021 The 14 Best Movies To Buy Or Stream This Week: 'Nomadland,' 'Judas & The Black Messiah,' 'I Care A Lot' & More Every Tuesday, discriminating viewers are confronted with a flurry of choices: new releases on disc and on-demand, vintage, and original movies on any number of streaming platforms, catalog titles making a splash on Blu-ray or 4K. This biweekly column sifts through all of those choices to pluck out the movies most worth your time, no matter how you're watching. It is a loaded week on the disc and streaming front, with three big titles on three big streamers, a wonderful new music documentary, and a boatload of first-rate catalog titles. ON BLU-RAY / DVD / VOD: 'The Go-Gos': The formulations of the rock bio-doc have become similarly set in stone, yet this told-from-the-inside story of the rise of the New Wave-adjacent girl group (from director Allison Ellwood) feeds off the relentless energy and infectious freedom of the music at its center. And by focusing on this group, Ellwood is also telling the story of the waning days of the L.A. punk scene, the introduction and infestation of MTV, and the precarious position of women in rock in the 1980s. The interviews are entertaining, the juxtapositions are ingenious, and the music, of course, is aces. (Also available on demand.)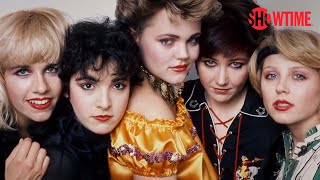 SOURCE
---
MARCH 19 - Ricky Byrd Releases "I Come Back Stronger" - Second Single from "Sobering Times"
---
GUITARIST / SINGER-SONGWRITER / PRODUCER RICKY BYRD TO RELEASE SECOND SINGLE FROM SOBERING TIMES "I COME BACK STRONGER" ~OUT MARCH 19~
New York, NY (March 19, 2021)--Following the release of first single "Together" (available here) from Ricky Byrd's upcoming album Sobering Times, the Rock and Roll Hall of Famer (Joan Jett and the Blackhearts) presents his second single "I Come Back Stronger" on March 19 (available here.) Continuing Byrd's journey as a recovery troubadour, "I Come Back Stronger" (co-written with Richie Supa) spreads a message of hope and resilience to those who struggle with addiction and substance abuse. "It's about the lessons life puts in front of us at every turn," he says. "Whether we are willing to learn from them is the big question. I believe we can learn way more from our failures than our successes. So in the words of Mr. Sinatra...pick yourself up, dust yourself off, and start all over again." As Byrd proudly states, "with music and lyrics we press on and pass it on…." Sobering Times will be released on April 9 via BFD / The Orchard. Pre-order it here. ABOUT RICKY BYRD: Although best known for his time with The Blackhearts, Ricky Byrd has also recorded and played with Roger Daltrey, and toured with Ian Hunter and Southside Johnny and the Asbury Jukes, respectively. He is also proud to have shared stages with such music royalty as Paul McCartney, Ringo Starr, Alice Cooper, Bruce Springsteen, Steven Van Zandt, Smokey Robinson, and Mavis Staples, among others. https://www.rickybyrd.com/
---
LOVELY WORLD new video "You Know Darlin'" premiered on The Big Takeover
---
March 11, 2021 Video Premiere: "You Know Darlin'" by Lovely World
Lovely World – Photo Credit: Maddie Baldinelli On March 12, Spartanburg, South Carolina's Lovely World will release their new single "You Know Darlin'" via Dark Spark Music and Brookstone Party Music. Landon Rojas, Cade Rojas, and Cameron Smith formed Lovely World in 2015 and built up their musical foundation based on a love of '70s rock and pop music and anthemic modern rock. Landon Rojas (songwriter, vocals, guitar) and his brother Cade Rojas (drums) have been close friends with Smith (lead guitarist) since elementary school; Bassist Michael Gilbert joined the band in 2019. These young musicians blended their musical tastes with deep lyrics reflecting a consciousness beyond their years. Expressing the turmoil of unrequited love, drug addiction, social afflictions, and political conflict through a prism of passionate vocals and solid musicianship, Lovely World have created a vibrant sound that invites further listening. Upcoming heartfelt single "You Know Darlin'" continues this trajectory. Produced by Rick Parker (Black Rebel Motorcycle Club, The Dandy Warhols), the song presents a deep meditation on relationships, despair, and escapism delivered through vivid, emotional lyrics and melodic expression. Working with the band led Parker to express that, "Landon has one of those voices that you don't care what he is selling, but you are going to buy it." ""You Know Darlin'" was written during a really strange time. Let's face it, 2020 has been a real horror show. [It's] kind of as a farewell to a particular era and point in time. Everything was changing and honestly still is rapidly changing. It's about searching for a life raft in the mist of a chaotic situation," Landon Rojas reveals. He also shares that the song was inspired by, "all the strong women in my life… We can all name a few women who have helped us keep the puzzle pieces together. "You Know Darlin'" is a tribute to those women." Big Takeover is mighty pleased to host the poignant music video for "You Know Darlin'," which was directed and edited by Ridge Beck. In times of uncertainty one can still hope for a better future and find solace in each other, and this video clip shows how missed connections can finally turn into a serendipitous encounter. The storytelling video focuses on various scenarios that zoom onto the screen through footage from TV/computer monitors where Landon Rojas is so wrapped up in daily life situations that he doesn't notice the young woman who is always near him in the frame. She is also unaware of his presence as she deals with the day-to-day activities. So close, yet so far… The other band members become extras in the scenes that take place at the thrift store, laundromat, move theater, and diner, and there are brief images of the whole band stormily performing the song. As the narrative develops, Landon and the girl are shown alone together, with their back to each other, not recognizing each other's presence until the final shot in the diner, and then…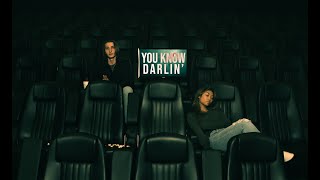 SOURCE
---
Houston Press delves into RICKY BYRD'S Rock 'N Roll Recovery Troubadour Life - read here!
---
Houston, TX April 1, 2021 Ricky Byrd is the Recovery Troubadour
Ricky Byrd today is all about rock and recovery. Photo by Frankie Byrd/Courtesy of Kayos Productions When singer/guitarist Ricky Byrd looks back upon the Big Moments of his life, it would be pretty hard to beat the evening of April 18, 2015. There's when on the stage of Cleveland's Public Hall, he was inducted into the Rock and Roll Hall of Fame as a member of Joan Jett and the Blackhearts. And then he took part in a collaboration that the teenaged Byrd couldn't possibly imagine. In the all-star finale jam at the end, there he was face-to-face with Paul McCartney, ripping off the solo to the Beatles' "I Wanna Be Your Man." And behind him on the drum stool and singing sat the other surviving Fab, Ringo Starr. Amazingly, it wasn't that performance (with Byrd decked out in a Howlin' Wolf T-shirt) that he says was the most nerve-wracking moment. Instead, it was the speech that he gave—and who was in his field of vision.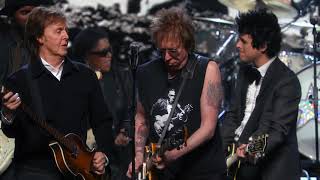 "I was trying not to look down because at that table in front of me was Paul, Ringo, Joe Walsh, their wives, Jerry Lee Lewis, and Yoko Ono. Can you imagine trying to give a speech to that group!" Byrd laughs. "So that made me nervous. But once I put the guitar around me, that's what I do. And I have to thank Joan for bringing me along on that journey. The night was kind of a blur. It was bunch of wonderful people, a cool night, and at the end we were just all in a giant band. I mean, Stevie Wonder was playing harp on my left! It was surreal." In a sense, Byrd came full circle since he's always said how seeing the Beatles and the Rolling Stones perform on The Ed Sullivan Show is was set his life and career path to rock and roll in the first place. And as he mentioned in his induction speech, rock and roll saved him from a life "working the men's cologne counter at Macy's." Today, the 64-year-old Ricky Byrd's focus is still on music, but also about another topic he's intimately familiar with: continuing recovery from drug and alcohol addiction.
Kayos Records cover Byrd began his sober journey in 1987, and 30 years later he released the record Clean Getaway, full of songs directly about the topic. He obviously had more to say about it, because the follow up Sobering Times (Kayos Records, out April 9), features 12 tracks focusing on addiction, recovery, and hope. The titles speak for themselves: "Quittin' Time (Again)", "I Come Back Stronger," "Recover Me," "I Ain't Gonna Live Like That," "Pour Me," "Life Is Good," and a cover of Merle Haggard's "The Bottle Let Me Down." But don't think that means the tunes are preachy and treacly: this is nothing if not a real rock and roll record. "When I finish a record and it runs its course, I'll pick up the guitar and usually the tank is empty. But a month later, a chord pattern might come out. And then I'll start mumbling a melody into a recorder and then the lyrics start coming," Byrd says. "And after Clean Getaway, I found out I was writing about a lot of the same things, so I just went with it. The one thing I did want to do on this one is widen the lane a bit, so it could be [applicable] to other things in life as well." Byrd had been performing much of the material as a self-described "Recovery Troubadour." He regularly plays acoustically at recovery gatherings, treatment centers, and conferences for fellow recovering addicts and medical professionals, mixing his life story, music, and inspirational words to his audiences while opening up a conversation. "I do my Recovery Music Groups in these facilities and juvenile detention centers and would throw [songs] out there to see if I got a reaction. It's like taking a show on the road before you get to Broadway," Byrd says. "I'm not trying to write hit songs. I want to identify things to people to help change their lives. But it's not all serious—there's some humor in there too! It's still a loud rock and roll record."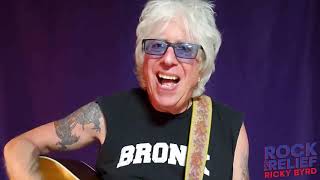 As for his own story, Byrd says there wasn't some Big Movie Moment where he saw hit rock bottom and changed immediately and successfully within an instant. "I didn't have a 'white light moment,' I just knew I was out of dance tickets," he says. "I was looking into the mirror at the end of a long night and just thought 'This is not going to end well.' That's when I called someone who was in recovery and he took me to my first community support group meeting. That was the beginning, and I love the camaraderie. Come to think if it, that's also probably the reason I joined a band in the first place!" As to how his chosen profession might have contributed to his past addictions in a way that wouldn't be the case with, say, another job, Byrd concedes that access to drugs and alcohol was far easier. "When you're on the road, everyone wants to get the guitar player high," he offers. Byrd also notes alcoholism runs in his family: his father and grandfather both died "as a direct result" of the disease, and his uncle has been in recovery for more than four decades. Byrd has even gone steps further and is now a both a CASAC T (Certified Alcohol and Substance Abuse Counselor) and CARC (Certified Addiction Recovery Coach), winning numerous awards for his work. In "Just Like You," Byrd sings "To get to that feelin' of feelin' numb/There ain't nothing you won't do/I know that you think you're the only one/I was just like you." He estimates he's given away about 2,500 of copies of Clean Getaway at recovery-related events, and plans to do the same with Sobering Times, hoping that other purchases will help balance out the cost.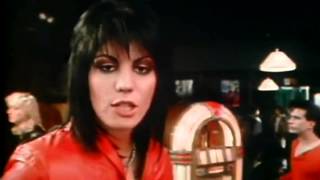 Of course, Ricky Byrd is best known as a member of Joan Jett and the Blackhearts from 1981-1991. He played on the band's classic era hits like "Light of Day," "I Hate Myself of Loving You," "Fake Friends," "The French Song," "Backlash," and hit covers of "Everyday People" (Sly & the Family Stone), "Crimson and Clover" (Tommy James and the Shondells), and the band's biggest and most enduring hit, "I Love Rock 'n Roll" (The Arrows). Byrd would often play it in New York clubs with Arrows singer/bassist Alan Merrill, who co-wrote the song with guitarist Jake Hooker. Merrill died in March 2020 at the age of 69 from COVID-19 in the early days of the pandemic. "We recorded it, and then we hit the road. The record came out and climbed higher and higher until it hit #1. We were in this kind of tornado," Byrd says. "And the crowds got bigger. Then we went from touring in a Winnebago to a tour bus, and then two tour buses. But it's a great song and of the time. Not much sounded like it on the radio at the time, it was raw, crunchy rock and roll. And it's got an anthemic chorus with a really simple riff." Byrd says the song might even prompt a call from a close relative—his mother. "My mom lives in Florida, and she'll tell me 'I heard the song in Publix!'" Byrd laughs. "And she has no problem stopping people in the frozen food section and going 'That's my son!'" For more on Ricky Byrd or to order an autographed copy of Sobering Times, visit RickyByrd.com SOURCE
---
LYNYRD SKYNYRD "Sweet Home Alabama", which you can watch below, is part of the band's historic '76 show "Live at Knebworth" (out NOW on multiple formats). They were part of a day-long festival that featured headliners The Rolling Stones, Todd Rundgren's Utopia, and 10cc. The Stones' tongue logo was a prominent part of the stage. Ronnie Van Zant disregarded all warnings to stay off it....Good times!
---
---
RICKY BYRD'S "Sobering Times" Out Now!
---
Today marks the international release of Ricky Byrd's Sobering Times CD: a recovery message with a Loud and Proud, Rock N Roll Backbeat, delivered on 12 brand new tracks. In partnership with BFD / The Orchard, this album is now available on all digital platforms, as well as retail outlets.
~SOBERING TIMES IS AVAILABLE HERE ON ALL DIGITAL PLATFORMS~

LISTEN HERE TO THE FIRST TWO SINGLES "TOGETHER" "I COME BACK STRONGER"
---
Fabulous article in New York Magazine about office space, and wonderful remembrances from my former boss, Atlantic Records president Jerry Greenberg. Great read!
---
---
APRIL 22 - The Who Sell Out livestream! Tune in if you can!
---
VIEW HERE: https://www.facebook.com/events/151118280200294/ nugs.net Announces Livestream Premiere of The Who's Classic Albums Episode: The Who Sell Out Watch the story behind The Who's iconic album, streaming FREE April 22 on nugs.net Super Deluxe Edition of 'The Who Sell Out' album featuring 112 tracks with 47 unreleased songs available April 23 on UMe/Polydor New York, NY (April 1, 2021)--nugs.net, the leading music platform for live concert streams and recordings, have partnered with The Who, UMe, and Mercury Studios, for the livestream premiere of their Classic Albums documentary, The Who Sell Out. The Who is one of the most influential rock bands of the 20th century with over 100 million records sold worldwide, and the documentary explores their groundbreaking record in detail, including a deep dive into the original multi-track recordings, as well as brand-new, exclusive interviews with Pete Townshend, Roger Daltrey, and album producers. Fans can tune in to the free livestream on Thursday, April 22nd at 6pm PT / 9pm ET at nugs.net/thewho. The episode will be available to stream on demand via nugs.net, the nugs.net YouTube page and The Who YouTube page through Sunday, April 25th at 9pm PT / 12am ET. Streaming is available worldwide with the exception of the UK and Ireland. Set a reminder to watch the premiere on April 22nd: 2nu.gs/WhoSellOut Initially released in December 1967 and described latterly by Rolling Stone as "The Who's finest album," The Who Sell Out reflected a remarkable year in popular culture. As well as being forever immortalized as the moment when the counterculture and the "Love Generation" became a global phenomenon and "pop" began metamorphosing into "rock." The album was originally planned by Pete Townshend and the band's managers Kit Lambert & Chris Stamp, as a loose concept album including jingles and commercials linking the songs stylized as a pirate radio broadcast. This concept was born out of necessity as their label and management wanted a new album and Townshend felt that he didn't have enough songs. The Who Sell Out is a bold depiction of the period in which it was made, the tail-end of the "swinging-60s" meets pop-art mixed with psychedelia and straight-ahead pop. It's a glorious blend of classic powerful Who instrumentation, melodic harmonies, satirical lyrical imagery crystallized for what was only the group's third album. The album's ambition and scope is unrivalled by The Who, or any other act from that period. Within the bold concept, were a batch of fabulous and diverse songs. "I Can See for Miles," a top ten hit at the time, is a Who classic. "Rael," a Townshend "mini-opera" with musical motifs that reappeared in Tommy and the psychedelic blast of "Armenia City In The Sky" and "Relax" are among the very best material anyone wrote during the 1960s. In keeping with the spirit of the times, the documentary is a visual representation of the album's concept as a pirate radio broadcast, coupled with extremely rare archival footage, new interviews with Pete Townshend, Roger Daltrey and a host of others including John Entwistle and Keith Moon in archive. Additional narrative will be provided by filmed interviews with those who were there at the time, attesting to the importance of pirate radio and how pop music and advertising were beginning to feed off each other during the period the album was recorded. The episode will also cover why 1967 was a pivotal year in popular culture by examining the era's art, music and social influences, and how The Who Sell Out encapsulated that time but still sounds as fresh and vital as it did upon its release over 50 years ago. The Who Sell Out documentary was produced by Mercury Studios and directed by Bob Smeaton, the double GRAMMY Award-winning director with music documentary credits that include The Beatles, Elton John, The Who, Pink Floyd, The Doors, Queen, Nirvana, Mark Knopfler and the Spice Girls. Super Deluxe Edition of 'The Who Sell Out' album featuring 112 tracks with 47 unreleased songs available April 23 To coincide with their Classic Albums episode, The Who are releasing a new Super Deluxe Edition of The Who Sell Out (UMe/Polydor) on April 23, which features 112 tracks spanning five CDs and two seven inches, 47 of which are unreleased including 14 unheard Pete Townshend demos, an 80-page, hard-back, full-color book, including rare period photos, memorabilia (nine posters and inserts), track-by-track annotation and new sleeve notes by Pete Townshend with comments from the likes of Pete Drummond (Radio London DJ), Richard Evans (designer) & Roy Flynn (the Speakeasy Club manager). The Super Deluxe package also includes nine posters & inserts, including replicas of 20" x 30" original Adrian George album poster, a gig poster from The City Hall, Newcastle, a Saville Theatre show 8-page program, a business card for the Bag o' Nails club, Kingly Street, a Who fan club photo of group, a flyer for Bath Pavilion concerts including The Who, a crack-back bumper sticker for Wonderful Radio London, Keith Moon's Speakeasy Club membership card and a Who Fan Club newsletter. About nugs.net
Founded in 1997 as a fan site for downloading live music, nugs.net has evolved into the leading live music platform for the largest touring artists in the world. Bruce Springsteen, Metallica, Pearl Jam, Phish, Red Hot Chili Peppers, John Fogerty, Jerry Garcia, The Grateful Dead and many others distribute recordings of thousands of concerts they play through nugs.net. The platform offers live streams, downloads, CDs, Video on Demand, and is the only streaming service dedicated to live music, delivering exclusive live content to millions of fans daily. nugs.net is available on iOS, Android, AppleTV, Sonos, BluOS, and Desktop. A free 30-day trial is available. Visit nugs.net or get the app at nugs.net/app. About UMe
Universal Music Enterprises (UMe) is the global catalog and special markets division of Universal Music Group (UMG). Working closely in concert with UMG's record labels, territories and operating companies, UMe provides a frontline approach to catalog management, an emphasis on strategic marketing initiatives and creating opportunities in new technologies. About Mercury Studios
Mercury Studios is a multi-faceted music content studio, established to develop, produce, globally distribute and invest in innovative, music-rooted storytelling across a range of media including film, television, podcasting, publishing and live-streamed performance. Mercury Studios creates an open space for experimentation to unleash and amplify both emerging and established artists. Led by CEO Alice Webb and with offices in London and Los Angeles, Mercury Studios harnesses its established relationships with best-in-class talent from music and film, seamlessly bridging the two worlds to create a completely distinctive community of trailblazers driven by original IP, innovation and collaboration. Taking its name from the iconic Mercury Records label, Mercury Studios is built on the foundations of world-leading producer and distributor Eagle Rock Entertainment and powered by Universal Music Group. Contact Information: nugs.net Contact:
Gabi Hollander
full coverage communications
Gabi.Hollander@fullcov.com Mercury Studios Contact:
Carol Kaye
Kayos Productions
carol@kayosproductions.com
(212) 366-9970 The Who & Super Deluxe Edition 'The Who Sell Out' Contact:
Sujata Murthy
UMe
sujata.murthy@umusic.com Todd Nakamine
FunHouse Ent.
todd@funhouse-ent.com
---
MAY 14 - "God Bless The GO-GO'S" reissued on Vinyl, Deluxe CD, and Digital
---
THE ORIGINAL ALBUM VERSION OF GOD BLESS THE GO-GO'S MAKES ITS VINYL DEBUT IN CELEBRATION OF ITS 20th ANNIVERSARY
THE DELUXE CD AND DIGITAL RELEASES TO INCLUDE NEW ARTWORK & BONUS TRACKS New York, NY (February 5, 2021) – On May 14, 2021, The Go-Go's' critically acclaimed 2001 reunion album, God Bless The Go-Go's, celebrates its 20th anniversary and will be reissued on CD, vinyl and digital formats via Eagle Records. This is the first time the original album version of God Bless The Go-Go's will be available on LP and is pressed on 140gram, blue colored vinyl. The deluxe CD and digital versions feature new cover art and includes the bonus tracks "I Think I Need Sleep" and "King of Confusion." Pre-order here. Featuring Charlotte Caffey (lead guitar, keyboards, vocals), Belinda Carlisle (lead vocals), Gina Schock (drums, percussion, vocals), Kathy Valentine (bass guitar, vocals) and Jane Wiedlin (guitar, vocals), God Bless The Go-Go's was the band's first studio album in 17 years following 1984's Talk Show and reached No. 57 on the Billboard 200 and No. 17 on the Top Internet Albums chart. The album was produced by Paul Kolderie and Sean Slade (Radiohead, Hole) and features Green Day's Billie Joe Armstrong on the single "Unforgiven," Rame Jaffee (The Wallflowers and Foo Fighters) on "Here You Are," as well as Roger Manning (Jellyfish. Imperial Drag and The Moog Cookbook) on the track "Daisy Chain." Upon its original release, it was hailed by Uncut magazine for its "sheer, punchy exuberance" while Billboard was impressed with its "deliriously buoyant, unadulterated adult-made pop." In addition, February 5 sees the release of their universally acclaimed, 2020 Critics Choice Award winning documentary THE GO-GO'S through digital download & rental services via Eagle Vision, followed by the 2-Disc set (DVD + Blu-ray) via Polygram/UMe on February 26. Pre order the DVD/Blu-ray here. The Alison Ellwood-directed THE GO-GO'S documentary, which first premiered at the prestigious Sundance Film Festival, aired over the summer on Showtime to rave reviews, achieved a 97% rating on Rotten Tomatoes and won a 2020 Critics Choice Award for "Best Music Documentary" in addition to receiving the honor of "Most Compelling Living Subjects in a Documentary." With their roots in the L.A. punk scene, the candid and archive-rich documentary assesses the group's place in music history this serious appraisal of their story is the first to set the record straight about their historical ascent to global stardom. A major highlight of the film focuses on their collaborative efforts in writing a new song, the female empowerment anthem "Club Zero," which became the first Go-Go's single in nearly 20 years and hit the Top 10 on the Rock Digital Song Sales chart. VINYL TRACK LISTING: SIDE 1 1. La La Land 2. Unforgiven 3. Apology 4. Stuck In My Car 5. Vision Of Nowness 6. Here You Are 7. Automatic Rainy Day SIDE 2 1. Kissing Asphalt 2. Insincere 3. Sonic Superslide 4. Throw Me A Curve 5. Talking Myself Down 6. Daisy Chain CD/DIGITAL TRACK LISTING 1. La La Land 2. Unforgiven 3 .Apology 4. Stuck In My Car 5. Vision Of Nowness 6. Here You Are 7. Automatic Rainy Day 8. Kissing Asphalt 9. Insincere 10. Sonic Superslide 11. Throw Me A Curve 12. Talking Myself Down 13. Daisy Chain 14. I Think I Need Sleep 15. King Of Confusion *Bonus Tracks The Go-Go's skyrocketed to superstardom after they released one of the most successful debut albums of all time, 1981's Beauty And The Beat, a collection of hook-laden, infectious songs that stayed at No. 1 on the Billboard charts for six consecutive weeks, spawning the hits "Our Lips Are Sealed" (named one of Rolling Stone's Top 100 Pop Singles) and "We Got The Beat" and also earned them a Grammy nomination for "Best New Artist." They have the notable distinction of being the only all-female band to write their own songs and play their own instruments on a No. 1 album. Their 1982 follow-up, Vacation, hit Top Ten on the Billboard 200 and featured the Top Ten title track "Vacation." They have sold over 7 million records worldwide and continue to blaze new trails, kicking down the doors for women in particular. # # #
---
"RICKY BYRD sings about 'Sobering Times,' 5 Things to Know" - a brand new interview from Media News Group. Read here!
---
April 30, 2021 Ricky Byrd sings about "Sobering Times," 5 Things to Know
Ricky Byrd, a former member of Joan Jett and the Heartbreakers, has released "Sobering Times," a second album of songs relating to substance abuse recovery (Photo by Jeff Smith) Ricky Byrd may be a spokesman for recovery, but rock 'n' roll remains an addiction he's happy to maintain. The guitarist and songwriter started young, growing up in the Bronx and -- after seeing the Beatles and Rolling Stones play on "The Ed Sullivan Show" -- starting his own band Susan. Byrd (nee Bird) was part of Joan Jett's Blackhearts from 1981-91, inducted into the Rock and Roll Hall of Fame with the band in 2015. It was also during that time, in 1987, that he got sober. Byrd's other credits include recording and touring with the Who's Roger Daltrey, Paul McCartney, Ian Hunter, Alice Cooper and many others. He's also active in the recovery field as a coach and counselor, and his latest solo albums -- 2017's "Clean Getaway" and last year's "Sobering Times" -- continue that work in song, using Byrd's experiences to inform the music...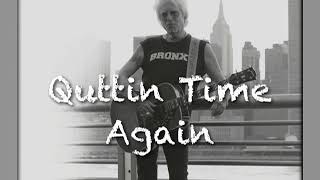 • Byrd, 64, says by phone that "Sobering Times" was largely finished before the Covid-19 pandemic. "We got right to the finish line right when everything shut down," he notes. But it's nonetheless "frustrating" to have an album out and, at least to date, nowhere to really play it. "Obviously a lot of gigs I would be doing this year and last have been canceled, and I can't really go out and promote this, live for the foreseeable future. So I'm catching upon every Netflix show ever made. And now it's baseball season, so I can watch every Yankees game I can." • While he describes "Clean Getaway" and "Sobering Times" as "Ricky Byrd rock 'n' roll," Byrd does feel a calling to incorporate aspects of recovery into his music now. "It's the reaction I get from people that are either struggling with all kinds of addictions or people that are already in recovery, where they're identifying with the lyrics. I get reactions from people around the world, saying 'Oh, you told my story. I identified with the lyrics. It sounds like me.' That gave me the enthusiasm to move word and find a way to combine rock 'n' roll and recovery and make it helpful. We already know that music heals. ('Sobering Times') is hopefully another healing took for people who are struggling." • Even before "Clean Getaway" Byrd was playing music at benefit shows and in treatment facilities in New Jersey, which he says taught him a great deal about how to craft the songs. "I had to learn how to do it -- what to say, what not to say. I didn't want to trigger anybody, right? I kept getting reaction from the clients, whether they were singing along or laughing or crying. They would come over afterwards and say, 'Where can I get this music?' I procrastinated with that for a good, long while. I wasn't looking to write 'recovery songs,' but that's where my head's at, so I kept going and it's turned into these (albums)." •Though his "tank was empty" after "Sobering Times," Byrd has rekindled his inspiration and has crafted six new song ideas during the past four months, two with lyrics. "I'm still trying to figure out what I want to do next. Should I do another record? Should I just do singles and put 'em up on Bandcamp or something? There's so many options now, so in a way I'm not even thinking about it yet. We'll see if everybody's lovin' this (album) and go from there." • 2021 marks 40 years since Byrd joined Jett and the Blackhearts, where he recorded seven albums and hits such as "I Love Rock 'n' Roll," "Crimson and Clover" and "I Hate Myself For Loving You." "It was a significant part of my career. I love Joan. I'm in the Rock and Roll Hall of Fame because of Joan Jett and the Blackhearts. We were a fabulous rock 'n' roll band, as is her band now. We had amazing times. We created a little bit of rock 'n' roll history. You go into a Target or something and 'I Love Rock 'n' Roll' comes on the loudspeakers and people sing along. And then after I left that band I did some pretty cool things, too. I've had a wonderful career up to now and I'm looking forward to what's next." SOURCE
---
BOBBY WHITLOCK talks about the blues....fabulous series of conversations on his YouTube Channel. Definitely check it out if you can!
---
Watch here: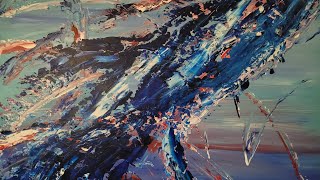 ---
RollingStone.com highlights THE ROLLING STONES: A BIGGER BANG release!
---
May 7, 2021 Rolling Stones Ready 'A Bigger Bang: Live on Copacabana Beach' Reissue "Remixed, re-edited and remastered" version of February 2006 concert in Rio de Janeiro features four tracks left off original 2007 release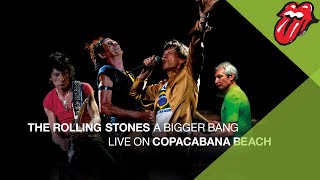 The Rolling Stones' February 2006 gig in Rio de Janeiro is the focus of the band's next live album/concert film A Bigger Bang: Live on Copacabana Beach. While the majority of the gig featured as part of the 2007 four-DVD collection The Biggest Bang, the "remixed, re-edited and remastered" reissue of the concert includes four tracks excised from the original DVD: "Tumbling Dice", "Oh No, Not You Again", "This Place Is Empty", and "Sympathy for the Devil." A Bigger Bang: Live On Copacabana Beach will be released in a multitude of formats — Blu-ray/two-CD, three-LP, a deluxe two-CD/two-DVD, and more — on July 9th. Yhe live album is available to preorder now. The Copacabana Beach show was a free concert, resulting in what was reportedly one of the largest crowds ever. "Not that we're unused to playing some of the biggest shows in the world, but I must say Rio did take the cake," Keith Richards said of the show in a statement. "It was amazing," Mick Jagger added. "It was a really good audience. They know how to enjoy themselves on those occasions." The deluxe edition of A Bigger Bang: Live on Copacabana Beach includes a bonus disc featuring the Rolling Stones' November 2005 concert in Salt Lake City, Utah, another show from the same A Bigger Bang Tour. Ahead of the live album's July 9th release, Mercury Studios will drop a five-song digital EP with the Rio renditions of "Sympathy for the Devil", "Wild Horses", "You Got Me Rocking", "Happy", and "Rough Justice," the latter track from the Utah show. A Bigger Bang: Live On Copacabana Beach Tracklist RIO
1. Jumpin' Jack Flash
2. It's Only Rock 'n' Roll (But I Like It)
3. You Got Me Rocking
4. Tumbling Dice
5. Oh No, Not You Again
6. Wild Horses
7. Rain Fall Down
8. Midnight Rambler
9. Night Time Is the Right Time
10. This Place Is Empty
11. Happy
12. Miss You
13. Rough Justice
14. Get Off My Cloud
15. Honky Tonk Women 16. Sympathy For The Devil
17. Start Me Up
18. Brown Sugar
19. You Can't Always Get What You Want
20. (I Can't Get No) Satisfaction SALT LAKE CITY (Bonus show – deluxe versions only)
1. Start Me Up
2. You Got Me Rocking
3. She's So Cold
4. Tumbling Dice
5. Rain Fall Down
6. It's Only Rock 'n' Roll (but I Like It)
7. Wild Horses
8. All Down the Line
9. Night Time Is the Right Time
10. Slipping Away
11. Infamy
12. Miss You 13. Rough Justice 14. Get Off of My Cloud 15. Honky Tonk Women 16. Sympathy for the Devil 17. Brown Sugar 18. Jumpin' Jack Flash 19. You Can't Always Get What You Want 20. (I Can't Get No) Satisfaction SOURCE
---
JULY 9 - THE ROLLING STONES' "A Bigger Bang: Live On Copacabana Beach" out on mulitiple formats!
---
THE ROLLING STONES A BIGGER BANG LIVE ON COPACABANA BEACH REMIXED, RE-EDITED, REMASTERED SHOW AVAILABLE IN FULL FOR THE FIRST TIME ~GLOBAL RELEASE DATE: JULY 9, 2021~ ~Record Store Day Drops 10" Picture Disc Release Date: June 12, 2021~ WATCH THE TRAILER HERE PRE-ORDER HERE
NEW YORK, NY (May 7, 2021)--One of the biggest free concerts in history, The Rolling Stones' legendary performance at the famed Copacabana Beach in Rio de Janeiro on February 8, 2006 was a historic event… a critical moment in Rock 'n' Roll history. Now, The Rolling Stones and Mercury Studios will proudly release for the first time this complete concert film remixed, re-edited, and remastered. The Rolling Stones -- A Bigger Bang: Live On Copacabana Beach will be available on July 9, 2021 on multiple formats, including DVD+2CD, SD BD+2CD, 2DVD+2CD Deluxe, 3LP (pressed on blue, yellow, and green vinyl), 3LP pressed on clear vinyl (exclusive to Sound Of Vinyl) & digital. Additionally, Mercury Studios will release an early taste of this set with a 5-song digital EP - out May 28. This will include "Sympathy For The Devil", "Wild Horses", "You Got Me Rocking", "Happy", and "Rough Justice". All the songs are from the Copacabana Beach show, with the exception of "Rough Justice", which is from the 2005 Salt Lake City concert video available in the Deluxe Edition. Finally, Mercury Studios will present The Rolling Stones: Rain Fall Down (Live on Copacabana Beach) / Rough Justice (Live In Salt Lake City) -- a limited edition 10" picture disc to be released as part of the first Record Store Day Drops on June 12. For a list of participating stores, visit https://recordstoreday.com/Stores. Right from the film's opening moments, when The Rolling Stones emerge on their own purpose built bridge leading from the Copacabana Palace Hotel, there's an electric energy that courses through the air, ricocheting between the band and the 1.5 million people in attendance. Aerial shots convey the sprawling enormity of the crowd, watching not only from the beach, but from boats moored at the water's edge. As Mick Jagger, Keith Richards, Ronnie Wood, and Charlie Watts fire on all pistons from one track to the next, the crowd continues to meet their energy in furious fervor, waving Brazilian and British flags while rocking out in the tropical evening sunset. It was truly a highlight of this tour, which supported the band's 2005 album Bigger Bang. Four songs that were not in the original 2007 DVD release The Biggest Bang are featured for the first time on A Bigger Bang: "Tumbling Dice", "Oh No, Not You Again", "This Place Is Empty", and "Sympathy For The Devil". This concert brilliantly showcases this impactful two-hour set, which runs the gamut of The Rolling Stones' career: "It's Only Rock 'n' Roll (But I Like It)", "Brown Sugar", "Start Me Up", and "Satisfaction" and "Wild Horses" swerve between then-new tracks "Rain Fall Down", "This Place Is Empty", and "Rough Justice" from Bigger Bang. The setlist also boasts a cover of Ray Charles' "Night Time Is The Right Time". "Not that we're unused to playing some of the biggest shows in the world, but I must say Rio did take the cake," said Keith Richards. "'It was amazing," states Mick Jagger. "It was a really good audience. They know how to enjoy themselves on those occasions." The Deluxe 2DVD+2CD edition is packaged in a 12 X 12 40-page book, with the Copacabana concert on DVD and 2CD, along with an exclusive bonus DVD including a November 2005 concert in Salt Lake City, UT, also from the Bigger Bang tour. If you're going to do it, do it up big, and no one does it bigger and better than The Stones! Tracklisting RIO Jumpin' Jack Flash It's Only Rock 'n' Roll (But I Like It) You Got Me Rocking Tumbling Dice Oh No, Not You Again Wild Horses Rain Fall Down Midnight Rambler Night Time Is the Right Time This Place Is Empty Happy Miss You Rough Justice Get Off My Cloud Honky Tonk Women Sympathy For The Devil Start Me Up Brown Sugar You Can't Always Get What You Want (I Can't Get No) Satisfaction SALT LAKE CITY (Bonus show – deluxe versions only) Start Me Up You Got Me Rocking She's So Cold Tumbling Dice Rain Fall Down It's Only Rock 'n' Roll (but I Like It) Wild Horses All Down the Line Night Time Is the Right Time Slipping Away Infamy Miss You Rough Justice Get Off of My Cloud Honky Tonk Women