Consider Kayos the go-to PR company that has been able to sidestep the vagaries and whims of trends to ferret out the gold extract in each project.
~"WITHOUT PROMOTION, SOMETHING TERRIBLE HAPPENS...NOTHING"~
-P.T. BARNUM
Some fabulous paintings by the one and only BOBBY WHITLOCK Abstract expressionism at its finest.
---
Red Road:
Lady In Lace
Sunset
Flying Fish
White Jumper:
For more pieces, please visit www.bobbywhitlockart.com
---
2020 Critics Choice Documentary Award Winner "THE GO-GOS" To Be Released on Digital Formats / Rental - February 5, 2021
---
2020 CRITICS CHOICE DOCUMENTARY AWARD WINNER 'THE GO-GO'S' TO BE RELEASED AS A 2-DISC SET (DVD+BLU-RAY) AND DIGITAL FORMATS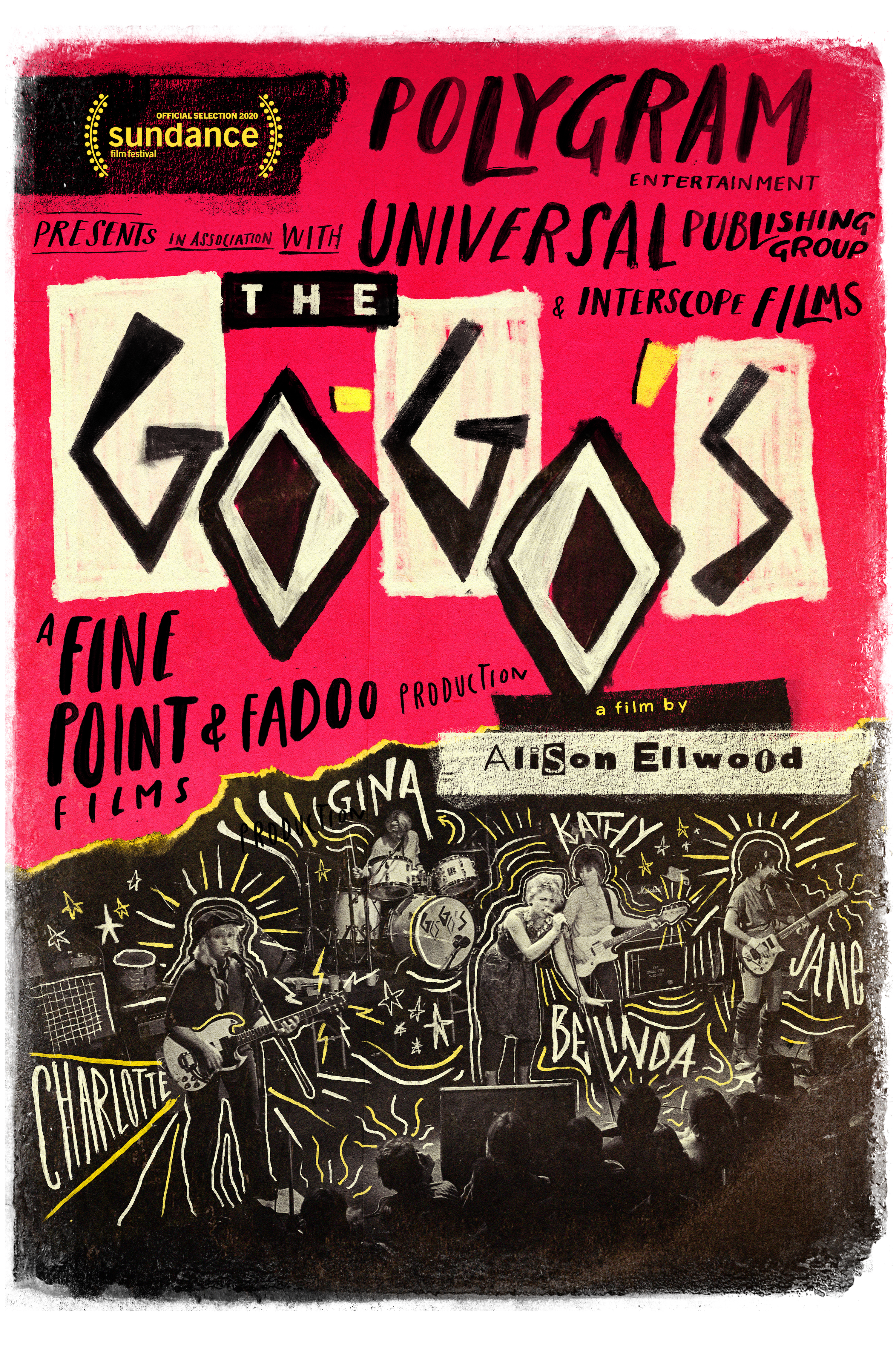 "Club Zero" Official Video Premieres With A Jane Wiedlin & Kathy Valentine Live Chat On YouTube "Anyone who still thinks The Go-Go's are just a footnote in '80s music history lessons will come away properly schooled." – ROLLING STONE "A treasure trove of archival footage that thoroughly excavates the group's early punk bona fides." – NEW YORK TIMES "A laudably forthright, well-researched and perceptive testament to the power of pop music." – NPR "They created their own space in a male-dominated corner of the music world – in their case, the rough-and-ready LA punk scene, where they formed in 1978 – and transcended it with a mix of sisterhood, spirit and irrepressible pop songs." – BBC
New York, NY (November 20, 2020) – Multi-platinum Los Angeles rock band The Go-Go's, featuring Charlotte Caffey, Belinda Carlisle, Gina Schock, Kathy Valentine and Jane Wiedlin, will see the release of their universally acclaimed, 2020 Critics Choice Award winning documentary THE GO-GO'S as a 2-Disc set (DVD + Blu-ray) (Polygram/UMe) and through digital download & rental services (Eagle Rock Entertainment) on February 5, 2021. Pre order the DVD/Blu-ray here. The Alison Ellwood-directed THE GO-GO'S documentary, which first premiered at the prestigious Sundance Film Festival, aired over the summer on Showtime to rave reviews, achieved a 97% rating on Rotten Tomatoes and won a 2020 Critics Choice Award for "Best Music Documentary" in addition to receiving the honor of "Most Compelling Living Subjects in a Documentary." The candid and archive-rich documentary assesses the group's place in music history and offers full access to The Go-Go's, including past members as well as longtime members of their inner circle. With their roots in the L.A. punk scene, they were bad girls and genuine punk rockers, and this serious appraisal of their story is the first to set the record straight about their historical ascent to global stardom. A major highlight of the film focuses on their collaborative efforts in writing a new song, the female empowerment anthem "Club Zero," which became the first Go-Go's single in nearly 20 years and hit the Top 10 on the Rock Digital Song Sales chart. Today, Nov. 20th at 3:00PM PT, Jane Wiedlin & Kathy Valentine chat live with fans & premiere the song's official video at 3:15PM PT (which includes footage from the documentary of their performance at L.A.'s legendary Whisky a Go-Go interspersed with other live clips) on The Go-Go's Official YouTube Channel here. In June, The Go-Go's will perform a series of summer 2021 North American tour dates in conjunction with the documentary release. Starting at San Francisco's Masonic Auditorium, they'll perform at intimate venues across North America, giving fans a chance to see them up close and personal. Summer 2021 North American tour dates: Jun 18 The Masonic San Francisco, CA + Jun 23 Humphreys San Diego, CA + Jun 24 Humphreys San Diego, CA + Jun 27 Pechanga Resort Casino Temecula, CA + Jun 29 Orpheum Theater Los Angeles, CA + Jun 30 Orpheum Theater Los Angeles, CA + Jul 7 Theatre at Westbury Westbury, NY Jul 8 Parx Casino Bensalem, PA Jul 10 Foxwoods Resort Casino Mashantucket, CT Jul 11 Stone Pony Asbury Park, NJ + + Date changes The Go-Go's skyrocketed to superstardom after they released one of the most successful debut albums of all time, 1981's Beauty And The Beat, a collection of hook-laden, infectious songs that stayed at No. 1 on the Billboard charts for six consecutive weeks, spawning the hits "Our Lips Are Sealed" (named one of Rolling Stone's Top 100 Pop Singles) and "We Got The Beat" and also earned them a Grammy nomination for "Best New Artist." Their 1982 follow-up, Vacation, hit Top Ten on the Billboard 200 and featured the Top Ten title track "Vacation." They have sold over 7 million records worldwide and have the notable distinction of being the only all-female band to write their own songs and play their own instruments on a No. 1 album. In January The Go-Go's will be honored at the 2021 She Rocks Awards, which pays tribute to women in the industry, as they continue to blaze new trails, kicking down the doors for women in particular. Gogos.com Facebook / Instagram / Twitter YouTube # # # Inquiries regarding Digital & Rentals contact: Carol Kaye, Kayos Productions Inc. – carol@kayosproductions.com Inquiries regarding The Go-Go's/DVD & Blu-ray contact: Todd Nakamine, FunHouse Entertainment – todd@funhouse-ent.com Sujata Murthy, UMe – sujata.murthy@umusic.com

---
Culture Sonar examiners BOBBY WHITLOCK and Derek and the Dominos' "Layla and Other Assorted Love Songs" at 50
---
November 21, 2020 "Layla" At 50
The number of legendary albums released in 1970 reads like the daily playlist of every classic rock radio station. These aural landmarks include the Beatles' Let it Be, Eric Clapton's Eric Clapton, and George Harrison's All Things Must Pass. Three musicians (bassist Carl Radle, organist Bobby Whitlock and drummer Jim Gordon) who played on Clapton's album and Harrison's triple album treat, became vital parts of Derek and the Dominos' now fifty-year-old opus, Layla and Other Assorted Love Songs. Critics rate this masterpiece as Clapton's best work; with Rolling Stone rating it #117 on its "Top 500 Albums of all Time" list. But in its initial release, some critics weren't impressed, with England's Melody Maker stating: "If you do judge Derek and the Dominos by Cream standards, you'll be disappointed." Most of the record-buying public agreed; as the two-album set peaked at #16 while an edited version of the single "Layla" reached #51—in 1971. But in 1969, making great music and not making great Cream-like money was foremost in Clapton's mind. Eric rediscovered the joy of being a sideman again when he became one of the "Friends" in the short-lived Delaney and Bonnie and Friends band which also featured Whitlock, Radle, and Gordon. As Whitlock recalled: "Eric wanted to be in a situation where we were all equal players, because our band was a unit. Neither of his previous bands were. When the Dominos were starting, I was very serious about being a band member. At first, Eric and I were the only ones." Whitlock (who wrote and/or co-wrote seven of the fourteen songs on Layla) and Clapton wanted Jim Keltner to join them and Radle in their new venture. Unfortunately, the super-session drummer wasn't available as he working for jazz guitarist Gábor Szabó. The scheduling conflict allowed Gordon to enter into the fold and later, into the void. Harrison and his producer, Phil Spector, used the four-man band to great effect on All Things Must Pass. During its recording, Clapton mentioned to George: "Well, as long as we're here, we'd like to do a couple of our own songs by ourselves." A Phil Spector, pop production of "Tell the Truth" was issued as a single with Dave Mason and Harrison adding their guitars. Its B-side was "Roll It Over;" which featured salacious lyrics that could make Jenna Jameson blush…or at least half-raise an eyebrow. Clapton had second thoughts about its quality and pulled the single after a few weeks out in public. The group then journeyed to Criteria Studio in Miami to record with ex-Cream and Allman Brothers' producer Tom Dowd. Dowd, who, at the age of 18 worked on the Manhattan Project which developed the atomic bomb, could also hear explosiveness in Duane Allman's guitar work. Clapton felt the same; awestruck by Allman's playing on Wilson Pickett's "Hey Jude." Slowhand gushed in 2019: "To this day, I've never heard better rock guitar playing on an R&B record."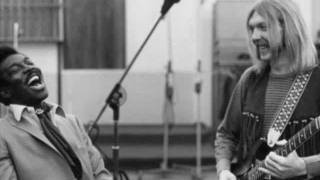 Allman was added to the recording mix, an addition that not all Dominos appreciated. Whitlock noted: "Duane couldn't hang with Eric when it came to stretching out solos. Duane thought 'in the box.' Our whole playing was completely outside of it. So, being that Duane was never that type of player, he could never hang with us. Had Duane not been there, it would still have been just a great record. As a matter of fact, without him, all of the slide playing would have been in tune, because Eric's slide work is always in tune." But Allman's and Clapton's interplaying made the song "Layla" a timeless classic; in part due to the song's piano coda which was co-written by Gordon. Or was it? Rita Coolidge, Gordon's ex-girlfriend, stated in her memoir that she heard "Layla" on the radio and, "Suddenly, it dawned on me: the song was my song—except that I'd never recorded it. I cried, 'That's my music!' It was 'Time,' the song Jim and I had written and played for Eric." But it was Gordon's daughter, Amy, who now receives its residuals. The coda was used to fantastic effect in Goodfellas. In the flick, Ray Liotta voiceovers over the piano that "they were finding bodies everywhere," which also could've been sadly said in the Dominos' case.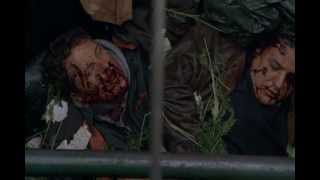 Allman died in a motorcycle accident at the age of 24, eleven months after the release of Layla. Radle died of complications from too much drink and drugs at the age of 37. His girlfriend, Kay Poorboy, who found his body four days after his death, later shot herself and is buried next to him. Like their producer Phil Spector, Gordon killed an innocent woman—his own mother. He has been locked up in a California psychiatric prison since 1984. At his latest parole hearing in 2018, his daughter requested that he stay behind bars. After Layla, too much hard drugs and harsh words left the band in a very sorry state. And in 2006, Whitlock said he was sorry for what his band did to the world of music. "You know I'm indirectly responsible for disco. (Clapton's manager) Robert Stigwood took the Dominos' money, used it to create RSO Records, and record the Bee Gees. My deepest apologies to the entire music world." -Mark Daponte Photo: Bobby Whitlock and Eric Clapton (Getty Images) SOURCE
---
Ultimate Classic Rock unveils the story behind BOBBY WHITLOCK, George Harrison's "All Things Must Pass", and Derek and the Dominos' "Layla and Other Assorted Love Songs
---
As often happens in musical history, what actually happened seems to change through the years, depending on whom is talking. In my extensive career, I have gone through this, not only with my own work, but witnessed it firsthand from bands I have managed and represented, such as KISS, Geoff Emerick, and now, BOBBY WHITLOCK. I was so happy to see the truth of BOBBY's role in George Harrison's iconic "All Things Must Pass" and Derek and the Dominos' "Layla and Other Assorted Love Songs" revealed in this article. Not only is Bobby a musical force to be reckoned with, but we are doing outstanding work together now with his art career. Give this a read. I think you'll enjoy it.
November 27, 2020
All Things Must Pass did more than launch George Harrison's post-Beatles solo career. The triple-album set, issued on Nov. 27, 1970, provided a platform for the launch of Derek and the Dominos. Harrison had hit it off with drummer Jim Gordon, bassist Carl Radle and keyboardist Bobby Whitlock while sitting in with Delaney & Bonnie during a 1969 tour. He was already friends with Eric Clapton, who collaborated with Harrison on the Beatles' "While My Guitar Gently Weeps" and Cream's "Badge." All four of them were on hand as sessions for All Things Must Pass got underway in May 1970. They appeared together and apart throughout the studio portion of the project – that's Whitlock, for instance, at the pump organ on "My Sweet Lord" – and served as the house band for the album-closing jam sessions. "I mean, we used to do that ourselves, you know, the Fabs, back in the early days," Harrison told Billboard in 2000. "So you'd have a break, somebody'd go to the toilet, they have a cigarette, and next minute you'd break into a jam session and the engineer taped it on a two-track. When we were mixing the album and getting toward the end of it, I listened to that stuff, and I thought, 'It's got some fire in it,' particularly Eric. He plays some hot stuff on there!" The first two Derek and the Dominos studio cuts were taped during these initial dates, though both were re-recorded for official release later. "We made a deal whereby [Harrison] would get [co-producer Phil] Spector to produce a couple of tracks for us in return for having the use of our band for his album," Clapton later remembered in his memoir, Clapton: The Autobiography. "We recorded two songs with him, 'Roll It Over' and 'Tell the Truth,' at Abbey Road Studios, before turning ourselves over to George as his session musicians." Listen to Derek and the Dominos Jam With George Harrison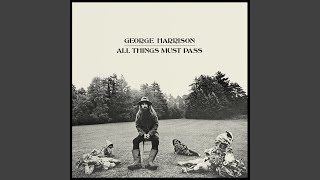 All Things Must Pass wasn't the first time these studio vets had worked together – but those were in more controlled environments. The open-ended fission on Harrison's album sessions carried directly over into a stand-alone group that became Derek and the Dominos. "I'd arrived in the U.K. in 1969 with Delaney & Bonnie's band, which included Carl Radle and Jim Gordon," Whitlock told Richard Havers in 2015. "In the year following our arrival, we recorded nonstop. In early December, there was the Delaney & Bonnie & Friends [On Tour With Eric Clapton] album recorded in London. Eric Clapton and George Harrison played on our tour of the U.K. and Europe, which is how we got to know one another so well. We all played on Eric Clapton's first solo album, then there was All Things Must Pass." Harrison initiated their involvement, cold calling Clapton during a period when he and Whitlock were holed up at the guitarist's Hurtwood Edge estate writing songs that would eventually form the bedrock of Layla and Other Assorted Love Songs. "Eric picked it up, and he was going, 'Mm-hmm. Yeah. Okay. Let me ask Bobby and see what he thinks,'" Whitlock told Guitar Player in 2020. "He hung up and he says to me, 'That was George.' And I said, 'Harrison?' He says, 'Yeah. He wants us to put together a group and be the core band for his new record." Still stung from the twin dissolutions of Cream and Blind Faith, Clapton seemed to have stumbled into a new career direction. "It was the beginning of one of the most extraordinary periods of my life, the memory of which is dominated by one thing — incredible music," Clapton said in his autobiography. "It began with me just talking to these guys about music and getting to know them, and then we just played and played and played. I was in absolute awe of these people, and yet they made me feel that I was on their level. We were kindred spirits, made in the same mold." All Things Must Pass became a six-times platinum chart-topping smash, spinning off two Top 10 singles – including the No. 1 hit "My Sweet Lord." By then, however, Derek and the Dominos were already on their way.
Listen to Derek and the Dominos' 'Roll It Over' With George Harrison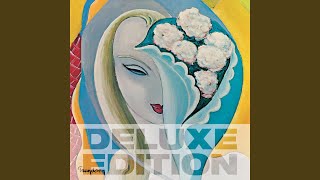 They rushed into the studio to complete Layla and Other Assorted Love Songs, recorded with a late assist from Duane Allman in August and September 1970. Things came together so quickly that Derek and the Dominos' album actually arrived before All Things Must Pass. "It was a band. It was an equal effort and opportunity band. We all shared equally in everything," Whitlock told Songfacts in 2004. "Eric was a band member. ... He wasn't ready at the time to step out in the forefront without having some fire behind him, something he was real comfortable with. Jim Gordon and Carl Radle and myself made a pretty formidable rhythm section." All of that began to audibly coalesce during a Harrison-led jam curiously titled "Thanks for the Pepperoni." "Art of Dying" from All Things Must Pass is basically a Derek and the Dominos song. "I Remember Jeep," another free-form musical idea, was named after Clapton's dog. Harrison also sat in on those early takes of "Tell the Truth" and "Roll It Over," which were released as the group's debut single then retracted. They later appeared on Clapton's career-encompassing 1988 box set Crossroads and 1990's 20th-anniversary reissue of Layla and Other Assorted Love Songs. Unfortunately, Derek and the Dominos didn't immediately have the same chart success as All Things Must Pass; some say because Clapton's name wasn't featured more prominently. Things were different for the group outside of the friendly confines of a Harrison session. They split during a shambolic try at a follow-up. Layla, however, remained – and, in time, critical assessment caught up with Derek and the Dominos. Their lone studio LP reentered the U.S. chart in 1972, 1974 and 1977, emerging as an acknowledged classic along the way. "It became a success on its own, not because of promotion and not because of Eric Clapton," Whitlock told Guitar Player. "I remember when we were doing our tour of the United States. We were riding in a station wagon somewhere up in Minnesota, heading to a gig, and 'My Sweet Lord' comes on the radio. At the time, it was the No. 1 record in the country. And there we were, four guys in a car, heading to some little gig somewhere. I mean, we were the guys on a No. 1 record, and nobody even knew who the hell we were!"
SOURCE
---
RICKY BYRD on GOOD DAY NEW YORK! Watch here...
---
View HERE!
---
VIEW The Go-Go's trailer HERE
---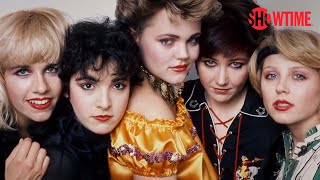 ---
RICKY BYRD talks "Sobering Times" with Long Island Weekly
---
December 11, 2020
Ricky Byrd's quest to use rock and roll to help people in recovery
Ricky Byrd at the Long Island City photo shoot for the cover of his new album Sobering Times
(Photo by Frankie Byrd) Sept. 25, 1987 is a momentous date in Ricky Byrd's history. It marks the first day of his drug and alcohol recovery journey—a daily task he grapples with every time he wakes up. While it would have been easy for the former Joan Jett & the Blackhearts guitarist to concern himself with his sobriety alone, he's instead made it his mission to reach out and help those struggling to stay clean.
The Bronx native's drive to help fellow addicts led to his diving into a four-day-a-week, five-month training program to become a substance abuse counselor in training and certified recovery coach. Byrd also recorded two albums composed of songs that "…deal with addiction, recovery, hope and change for the better," he said. The first outing came via 2017's Clean Getaway followed up by the recently released Sobering Times. A true family affair, this project, like its predecessor, features photographic contributions by college student daughter Frankie. Byrd also made both albums 12 songs long ("the same number as a certain recovery program") and made sure both releases follow a distinct theme.
"Each one of these songs speaks to some aspect and angle of either addiction or recovery," Byrd explained. "I try to have a solution at the end of each song and try to be positive. On this record compared, to the last one, I tried to widen the path of what the messages were. Part of it is business—I wanted to get some airplay too. I don't mention drugs or alcohol at all. It's about getting knocked down, getting back up and coming back stronger."
A rock and roll die-hard dating back to the first time he saw the Rolling Stones and Beatles on the Ed Sullivan Show as a 12-year-old who decided that's what he wanted to do with his life, Byrd describes his material as "…a product of what I listened to between the ages of 13 to 20 style-wise."
Sobering Times finds Byrd reteaming with bass-playing co-producer Bob Stander and penning songs with a number of longstanding collaborators including Aerosmith songwriter Richie Supa and New York City singer-songwriter Willie Nile, both of whom Byrd has known for four decades. The guitar-driven delights include the glammy stomper "Together" (featuring Blackhearts drummer Thommy Price), the mando-guitar-soaked gratitude track "Hear My Song" and the Georgia Satellites-flavored shuffle "Tired." One of the album's many highlights is a rollicking cover of the Merle Haggard classic "The Bottle Let Me Down" featuring the kind of accompaniment that would put a smile on the face of late Chuck Berry pianist Johnnie Johnson. Equally resonant is the melancholy acoustic number "Pour Me," a nod to a Harold Arlen/Johnny Mercer standard. "'Pour Me' is my version of 'One for My Baby (One More for the Road),'" Byrd explained. "People tell me, including Dion, that you can picture the guy sitting at the bar—glass in hand, getting his answers from the bottom of a bottle. I'm proud of the stuff man. I also think I'm getting better as I write each one of these songs. I'm getting more precise and to the point." Byrd's addictions began as a shy, self-described "left-of-center 13-year-old" smoking his first joint. Eighteen years later, he was experiencing a heady amount of fame and fortune as a member of Joan Jett's Blackhearts. During this period in 1983, he collapsed a lung while smoking cocaine, which he later found out, left him an hour away from having a massive heart attack. It wouldn't be until Sept. 25, 1987 that Byrd hit rock bottom.
"I was standing in front of the mirror, my nose was bleeding and my heart is beating out of my chest, he recalls, "I'm drunk off Jack Daniels and high from this, that and the other thing. And I was rifling through the medicine cabinet, as I would normally do, looking for cold pills to bring my heart rate down. I literally picked up the phone and called this person. She said there was a community support meeting at four o'clock the next day and she wanted to know if I could make it. I said yes. The preface to this was at the age of 30, I said I was going to stop. From 30 to 31 was the worst year of my life for that, because that was when I finally took a hard look and saw that I couldn't stop. I have my diary from that year and I would write that I wasn't going to get high on that day and then I'd say I was starting that night. It went on all year until I surrendered and hit it. Luckily for me, it's been continuous for 33-plus years."
Future guitar hero Ricky Byrd as a teen in The Bronx
(Photo courtesy of Kayos Productions)
Ricky Byrd (far right) during his Joan Jeff and the Blackhearts days
(Photo courtesy of Kayos Productions) A solo artist since striking out on his own in 1991, Byrd's recovery troubadour journey began when he was asked to play fundraising events at a number of rehabilitation centers. It wasn't until 2012 when he played at Boston's Right Turn, a treatment center founded by Del Fuegos drummer Woody Giessmann, that the future drug and alcohol counselor got the idea to fuse rock and roll with helping addicts.
"Every time I'd do one of these events, I'd be lingering around backstage or off to the side after the show and people would come over and say they grew up on my music, thought it was cool that I was doing this and they were in," Byrd explained. "It kept happening and people wanted to know where they could get these songs because they felt like I was singing their story. Before long, I started to get this message in my brain about combining two things—helping people and playing some rock and roll at the same time."
Ideas became action and with 200 hours as a counselor in training under his belt, the guitar-playing recovery coach envisions a tour bus that says, "Have Recovery, Will Travel" and traversing the country via events that spread the word on awareness, prevention and education. For Byrd, public awareness and prevention are the first steps in fighting this addiction pandemic. Equally key components are improving access and options for treating substance disorders. But he acknowledges, it's an uphill battle given the shame addiction has attached to it.
"Supporting recovery while reducing the stigma is a huge problem," he said. "If you do a fundraiser for cancer or diabetes, people come running. But when you start talking about addiction, a big portion of society thinks it's a choice and you've done it to yourself. It's our job to get out there and try to reduce the stigma. People like me are boots on the ground trying to talk to one person with substance disorder at a time. We're trying to change minds and save lives. That's what I do." Visit www.rickybyrd.com to purchase a copy of Sobering Times. SOURCE
---
BOSTON GLOBE highlights "UP FROM THE STREETS" in their Music Documentaries of 2020
---
December 9, 2020 What you see is what you get? In these music documentaries it's also what you hear
Terence Blanchard, with the Mississippi River in the background, in "Up From the Streets."EAGLE ROCK ENTERTAINMENT UP FROM THE STREETS: NEW ORLEANS CITY OF MUSIC This smartly vigorous documentary is a fine primer on the immense impact that the Crescent City had on music in the 20th century. If anything, the film does a bit too much, going for variety and breadth at the sometime expense of depth. New Orleans native and jazz trumpeter Terence Blanchard capably serves as guide. Available on Amazon Prime, Google Play, iTunes. SOURCE
---
BLACKMORE'S NIGHT Release Brand New Video and Song "Once Upon December", from upcoming album "Nature's Light"
---
RELEASE BRAND NEW SONG & VIDEO "ONCE UPON DECEMBER" THE FIRST SINGLE TAKEN FROM THE NEW STUDIO ALBUM "NATURE'S LIGHT" OUT MARCH 12TH, 2021
New York, NY (December 11, 2020)--On March 12th, 2021, Blackmore's Night will release "Nature's Light", their eleventh studio album and the first in six years. Today, the band, founded in 1997 by award-winning vocalist Candice Night and legendary guitar icon Ritchie Blackmore, reveal the first single and lyric video "Once Upon December", a foretaste of the highly anticipated new album. 'Once Upon December' is available for immediate Streaming and Download: https://blackmoresnight.lnk.to/OnceUponDecember Watch the video here: https://youtu.be/hGOGAjpDTqQ The ten new tracks make for a quintessential Blackmore's Night album. Once again, Ritchie Blackmore and Candice Night successfully mix the tradition of Folk music and their love for the Renaissance era, inspired by the myths and legends of ancient times. "The story of 'Nature's Light' is the story of nature being the true queen and the simplicity and magic of everyday miracles that happen right before your eyes", says Candice Night. "If you feel stagnant or repressed in your surroundings, it is important to take a break from the mundane and go where your heart leads you. It allows you to recharge and begin again with fresh and renewed energy. For some it is the ocean, for some the woods, for some feeling the sun on your face. Our music is an escape from the stress and pressure of modern times. Journey back through time with us, to a simpler, magical time where music enters your heart and soul." Transcend time with Blackmore's Night to a world with no stress, just the beauty of nature, and fairy tales, sunsets and moonlit skies. Welcome to the Blackmore's Night experience. While the album is rooted in a traditional approach, fans of Ritchie Blackmore's unique style will not be disappointed. Heartfelt ballads, such as a brand-new version of 'Wish You Were Here', set the scene for the magical tales on 'Four Winds' and 'The Twisted Oak'. On the two instrumental tracks - ' Darker Shade Of Black' and 'Der letzte Musketier' – Ritchie's guitar brilliance shines through. On March 12th, 2021, the band's new studio album "Nature's Light" will be released on multiple formats on earMUSIC. Among these is a Strictly Limited 2CD Hardcover Mediabook Edition including a bonus CD featuring a carefully selected set of Blackmore's Night's masterpieces from their extensive back catalogue. Furthermore, the album will become available as a CD Digipak Edition, a Strictly Limited Heavyweight 1LP Gatefold Edition on Yellow Vinyl, a 180g 1LP Gatefold Edition on Black Vinyl as well as Digital.
TRACKLIST 1.) ONCE UPON DECEMBER 2.) FOUR WINDS 3.) FEATHER IN THE WIND 4.) DARKER SHADE OF BLACK (INSTRUMENTAL) 5.) THE TWISTED OAK 6.) NATURE'S LIGHT 7.) DER LETZTE MUSKETIER (INSTRUMENTAL) 8.) WISH YOU WERE HERE (2021) 9.) GOING TO THE FAIRE 10.) SECOND ELEMENT "Nature's Light" is available for preorder: https://blackmoresnight.lnk.to/NaturesLight earMUSIC is the international rock & pop label of Hamburg based entertainment group Edel, releasing internationally the works of Deep Purple, Alice Cooper, Foreigner, Chickenfoot, Hollywood Vampires, Joe Jackson, Gamma Ray, Stratovarius, Status Quo, Lisa Stansfield, Marillion, New Model Army, Babymetal, Dragonforce, Tarja, Myrath, H.E.A.T, and many others.
www.blackmoresnight.com www.ear-music.net
---
VIEW BLACKMORE'S NIGHT'S lyric video "Once Upon December"
---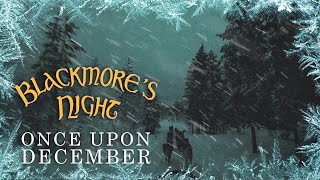 ---
"THE GO-GOS" Documentary Film On Digital Formats
---
THE GO-GOS DOCUMENTARY FILM TO BE RELEASED ON DIGITAL FORMATS ~FEBRUARY 5, 2021 VIA MERCURY STUDIOS~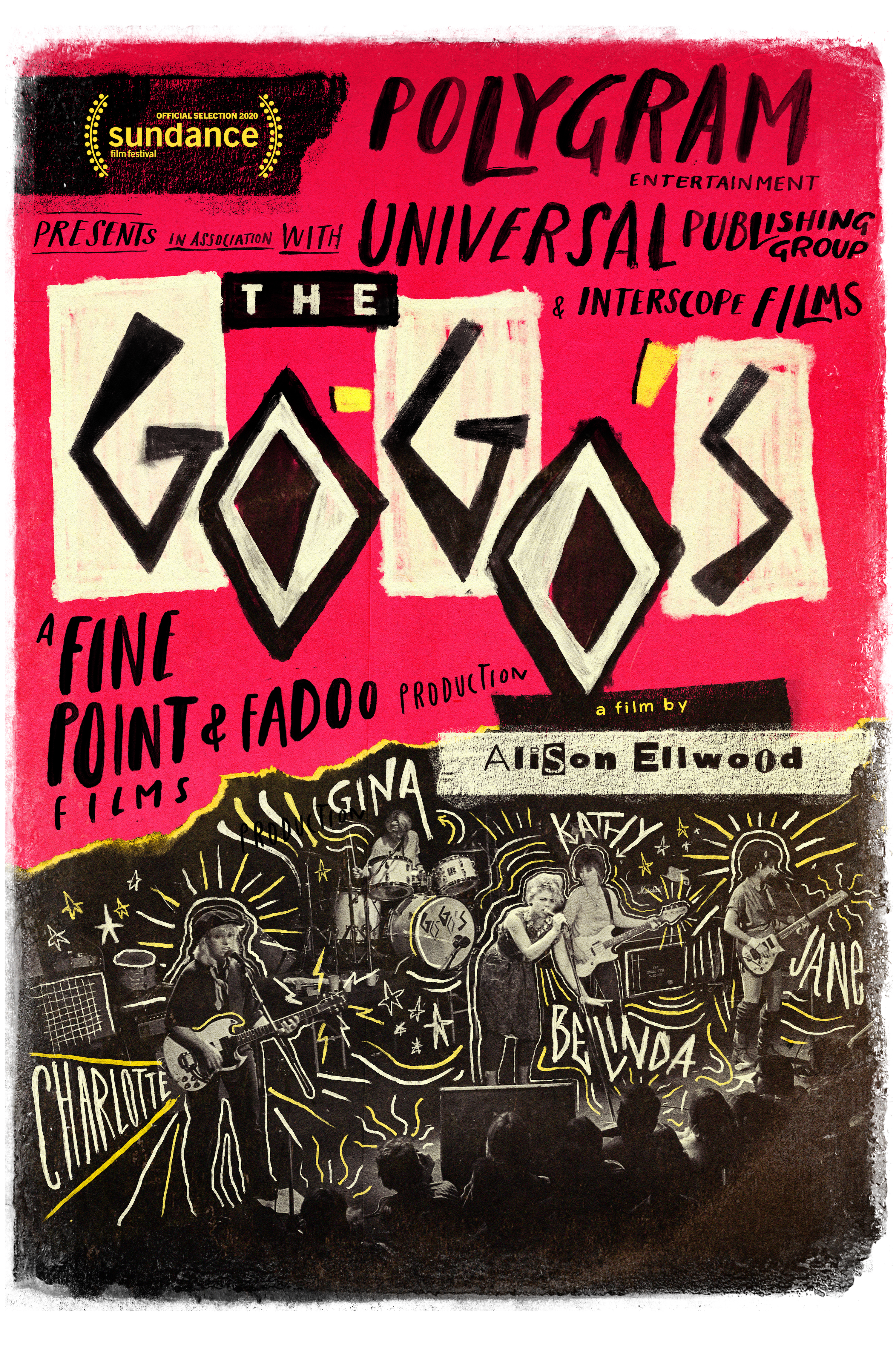 On February 5, 2021, Mercury Studios will release Critics Choice Documentary Award Winner The Go-Gos on digital and rental services. Directed by Alison Ellwood, The Go-Gos is a candid, in-depth look at the story behind the multi-platinum Los Angeles band. Premiering at Sundance Film Festival in 2020, followed by a subsequent airing on Showtime this past summer, the film was awarded "Best Music Documentary" and "Most Compelling Living Subjects In A Documentary" at the 2020 Critics Choice Awards, in addition to a 97% rating on Rotten Tomatoes. The Go-Gos celebrates the band's triumphs, and the barriers they broke as the first all-female band topping the Billboard charts by writing their own songs and playing their own instruments. The film contextualizes their history from their early roots on the L.A punk scene through their international success. The documentary blends a wealth of archival footage and conversations with Belinda Carlisle, Jane Wiedlen, Charlotte Caffey, Gina Schock, and Kathy Valentine, as well as past members and key figures in the band's history. Additionally, The Go-Gos presents a look at the band writing their female empowerment anthem "Club Zero" -- their first new single in nearly 20 years, which hit the Top 10 on the Rock Digital Song Sales chart. www.mercurystudios.co
---
LISTEN HERE to this brand new interview with BOBBY WHITLOCK and The Rhino Podcast!
---
Thank you to The Rhino Podcast for this in-depth conversation with Bobby Whitlock - listen here! https://www.rhino.com/podcast
---
BLACKMORE'S NIGHT To Release Eleventh Studio Album "Nature's Light" - March 12, 2021
---
TO RELEASE ELEVENTH STUDIO ALBUM NATURE'S LIGHT ~VIA earMUSIC MARCH 12, 2021~
FIRST SINGLE AND LYRIC VIDEO "ONCE UPON DECEMBER" OUT NOW
New York, NY (January 13, 2021)-- On March 12, internationally renowned Renaissance rock band Blackmore's Night, featuring legendary guitarist Ritchie Blackmore, award-winning vocalist Candice Night and their minstrel band, are proud to release Nature's Light. Their first new album in six years, and eleventh studio album overall, Nature's Light will be released via earMusic (distributed by BFD / The Orchard). Having achieved international success, with several gold records and a global track record of sold-out performances, Blackmore's Night have crafted a 20+ year legacy of merging medieval melodies with rock elements, initially evidenced on Ritchie Blackmore's groundbreaking work with Deep Purple and Rainbow. Singer/songwriter/multi-instrumentalist Candice Night seamlessly blends her ethereal vocals and lyrics, along with a command of numerous classic woodwinds. With Blackmore traversing all matter of six-string instruments, from acoustic and electric guitar to mandolin, mandolas, hurdy gurdy, and nyckelharpa, the result is a unique listening experience. Showcasing ten brand new songs, Nature's Light is available on multiple formats (CD, Digital, and 180g 1LP Gatefold on Black Vinyl, as well as a Strictly Limited 2CD Hardcover Mediabook with a bonus CD of selected songs from the band's extensive back catalogue, and a limited heavyweight 1LP Gatefold Edition on Yellow Vinyl). TRACKLIST 1.) ONCE UPON DECEMBER 2.) FOUR WINDS 3.) FEATHER IN THE WIND 4.) DARKER SHADE OF BLACK (INSTRUMENTAL) 5.) THE TWISTED OAK 6.) NATURE'S LIGHT 7.) DER LETZTE MUSKETIER (INSTRUMENTAL) 8.) WISH YOU WERE HERE (2021) 9.) GOING TO THE FAIRE 10.) SECOND ELEMENT "Nature's Light" is available for pre-order: https://blackmoresnight.lnk.to/NaturesLight
---
Music Connection's Q&A with Director Alison Ellwood about THE GO-GOS documentary
---
January 14, 2021
KUBERNIK: GO-GO'S DOCUMENTARY: Q&A WITH DIRECTOR ALISON ELLWOOD Multi-platinum Los Angeles rock band the Go-Go's, featuring Charlotte Caffey, Belinda Carlisle, Gina Schock, Kathy Valentine and Jane Wiedlin, will see the release of the Alison Ellwood-directed THE GO-GO'S on DVD and Blu-ray formats (Polygram/UMe) and through digital download & rental services (Eagle Rock Entertainment) on February 5, 2021. The documentary debuted in the summer of 2020 on Showtime cable television. The film was done in association with Showtime, Polygram Entertainment, Universal Music Publishing Group and Interscope Films a Fine Point Films and Fadoo Production. THE GO-GO'S CHARLOTTE CAFFEY (Lead Guitar, Keyboards, Vocals) BELINDA CARLISLE (Lead Vocals) GINA SCHOCK (Drums, Percussion, Vocals) KATHY VALENTINE (Bass Guitar, Vocals) JANE WIEDLIN (Guitar, Vocals)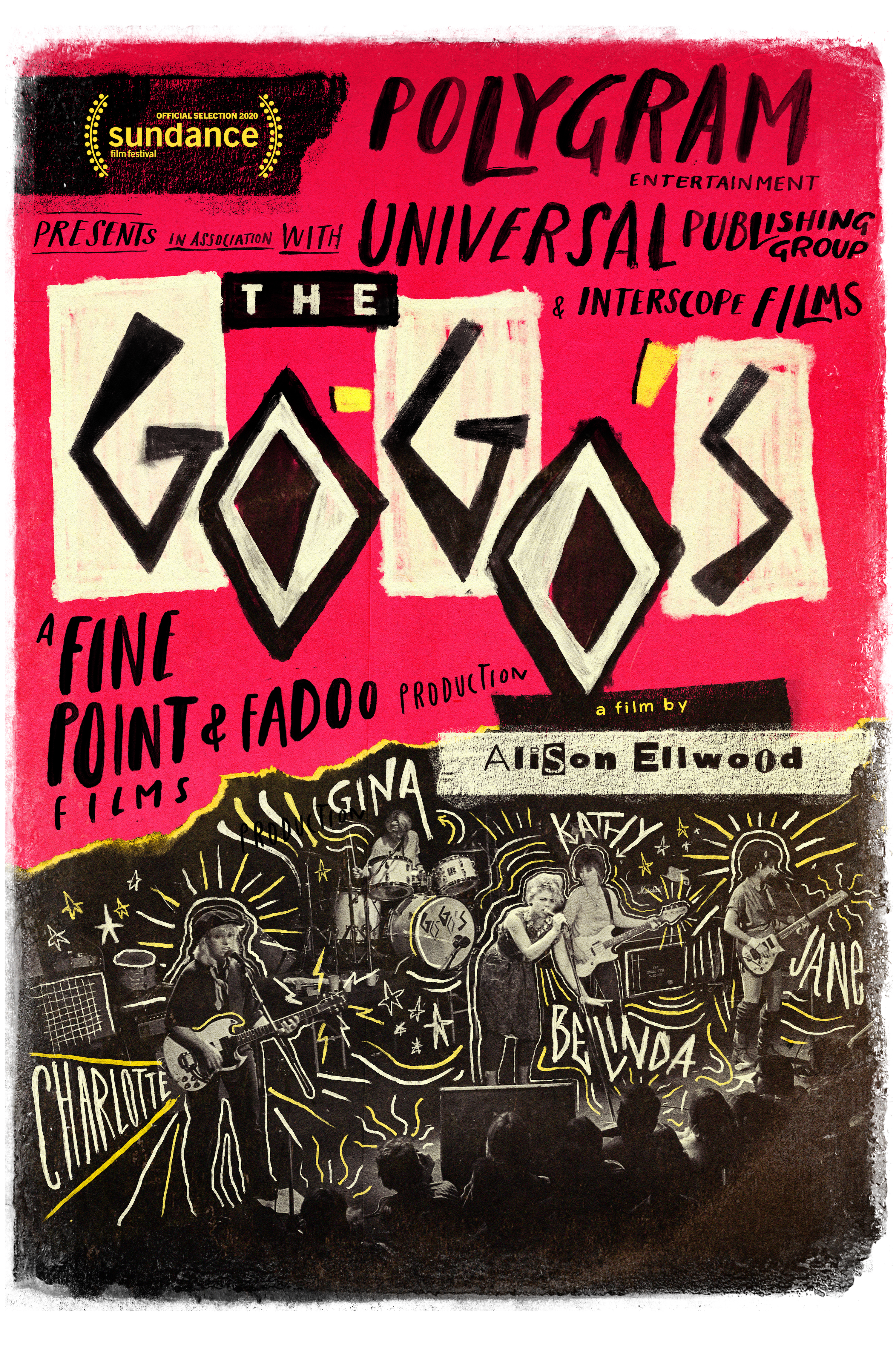 The Go-Go's Cover Art Ellwood's THE GO-GO'S documentary, which first premiered at the prestigious Sundance Film Festival won a 2020 Critics Choice Award for "Best Music Documentary" in addition to receiving the honor of "Most Compelling Living Subjects in a Documentary." During 2020 reviewers in newspapers and radio stations have praised the endeavor." A treasure trove of archival footage that thoroughly excavates the group's early punk bona fides." – NEW YORK TIMES "A laudably forthright, well-researched and perceptive testament to the power of pop music." – NPR "They created their own space in a male-dominated corner of the music world – in their case, the rough-and-ready LA punk scene, where they formed in 1978 – and transcended it with a mix of sisterhood, spirit and irrepressible pop songs." – BBC. The candid and archive-rich documentary assesses the group's place in music history and offers full access to the Go-Go's. With their roots in the LA punk scene, this film is a serious appraisal of their story and sets the record straight about their historical ascent to global stardom. One moment of the film focuses on their recent collaborative efforts in writing a new song, a female empowerment statement, "Club Zero," which became the first Go-Go's single in nearly 20 years and hit the Top 10 on the Rock Digital Song Sales chart. The Go-Go's skyrocketed to superstardom after they released one of the most successful debut albums of all time, 1981's Beauty And The Beat, a collection of hook-laden, infectious songs that stayed at No. 1 on the Billboard charts for six consecutive weeks, spawning the hits "Our Lips Are Sealed" and "We Got The Beat" and also earned them a Grammy nomination for "Best New Artist." Their 1982 follow-up, Vacation, hit Top Ten on the Billboard 200 featuring the track "Vacation." The Go-Go's have sold over 7 million records worldwide and earned the notable distinction of being the only all-female band to write their own songs and play their own instruments on a No. 1 album. The Go-Go's will be honored at the Women's International Music Network Jan. 22, 2021 She Rocks Awards, which pays tribute to women in the industry. In June 2021, the Go-Go's are scheduled to perform a series of summer North American tour dates. Greg Franco, Bandleader of Rough Church and Man's Body: "Critics diminish the Go-Go's contribution to rock and roll as a 2-hit wonder LA bubblegum band. "However, I saw them not only as the coolest chicks ever, but worthy of rock and roll respect. These women were no wallflowers. They inspired me; I wanted to get up on stage, sing and sweat, and perfect the band sound too. "Rodney Bingenheimer and his Rodney On The ROQ weekly radio show in Pasadena California first introduced me and the world to the Go-Go's. "The Go-Go's invaded a smelly frat house; in 1976 Rodney showed up on Saturday nights with hot chicks and badass records and demos. It was only then that the music on the air became as young and vibrant as its audience. Later Rick Carroll, as program director, made this music a successful programming template. "In 1980-81 KROQ-FM was a great station to listen to. Rodney broke the Go-Go's, playing their demo cover of the Shangri-La's song 'Walking in the Sand.' He also played Blondie and the Ramones for the first time in LA. The station went from being a barely heard squeak in the FM radio universe to being a hot to tune in station. It was working, and KROQ was becoming a legitimate cultural weapon of its time. The Go-Go's were the soundtrack a generation of kids. They were surfing punk and new wave along with the Specials, X, and the Cramps. "After hearing the Go-Go's on KROQ and LOVING the first single, I went to Pooh-Bah Records in Pasadena to grab their Stiff Records release 'We Got The Beat/How Much More.' Chicks and dudes alike, we dug it. It was our music. "Soon would come the MTV era, which changed the entire game in a way that helped kill the party. In retrospect, I can see more clearly the cultural impact the Go-Go's had on my Burbank High Schools days. We watched locals conquer the world for a moment. Knowing that they were LA gals who were like us, the record collectors, the thrift store clothes buyers; these newly minted musicians were also dodging the slings and arrows of the music biz, and that also inspired us. "I see the Go-Go's in the realm of some of the great groups. They were very influential at a time when the vintage was sweet, the grapes just perfect. Were you in LA in 1976-81? It's not at all a bad era for music. The Go-Go's reside in that equation."
Credit: Vicki Berndt Gary Pig Gold, Writer and Musician: "Perhaps always just as much, if not more, Fanny or even Ace of Cups than Runaways, the Go-Go's brought a much-needed sense of Bye Bye Birdie as opposed to Apocalypse Now to the fledgling Hollywood p-rock scene," schemes Guy of 100 Lists Gary Pig Gold. "Realizing right away to associate and/or surround themselves with only the coolest of past masters – various Sparks, Specials, Police, Ventures, and most crucially sixth Go-Go Richard Gottehrer – this was one band who housed musical chops (Caffey), song-writing smarts (Wiedlin), a superb rhythmic section (Valentine and Schock) with an All-American baseball-datin' new age Ann-Margret to front it all. "While their extra-circular activities could easily rival even those of similarly supposedly clean-cut SoCal Beach Boys, the Go-Go's in fact took their fun seriously enough to rack up platinum long-players, earn their Hall plus Walk of Fame stars, and even inspire a Broadway play alongside a couple'a tell-almost-all tomes. The Stones to the Bangles' Beatles? No... let's just say these were indeed some girls who beat multiple music biz odds with beauty and, yes, brains. God Bless the Go-Go's." Dr. James Cushing, Writer and Poet: "The Go-Go's! I can't remember how many times I heard the Go-Go's between 1977 and 1983, but it was at least 25, because they were the inevitable opening act for any punk bands at any of the venues across the city — the Hong Kong Cafe, Club 88, the Starwood, Baces Hall, no matter where, the Go-Go's would be the opening act, cheerfully mugging through 'We Got the Beat' and 'Skidmarks on My Heart' and the others. They were consistently strong performers who had real songwriting ability, and women told me they felt safe and welcome at Go-Go's shows, in contrast to the more fisticuff-heavy Black Flag / Circle Jerks sort of action. They persisted and they triumphed. "What do I mean by 'triumph'? My first Go-Go's show was at the Masque in (I think) September 1977; they got through two songs in that legendarily crappy basement before the toilet flooded and we all had to split because there was smelly water everywhere. The last time I saw the Go-Go's was September 1983 — at the Anaheim Stadium, opening for Bowie. They got through the whole set." Daniel Weizmann, Writer: "The Go-Gos presented themselves as byproducts of day glo pop art and mod/surf culture, but under the surface I see them as direct descendants of the pre-code Warner Brothers 'backstager' musicals--the flicks choreographed by Busby Berkeley and starring Ginger Rogers, Ruby Keeler, Una Merkel and all those other tap-dancing babes in satin hot pants. "I'm not just talking about a cosmetic connection. The Go-Go's came off with the wise-cracking spirit of a new kind of 20th century female. Their lyrics, their energy, their attitude is street smart, reckless, and footloose. They aren't just glamorous--they're about the dream of glamour. "In fact, they describe themselves as dreamers and whores without irony, they openly lament falling in love, they exchange secrets like those 42nd Street chorus girls who know they're the only ones who can save the show." Heather Harris, Photographer: They used to be invisible, like pretty Ida Lupino known for her acting but not her directing career. Nowadays not only is there a deserved bevy of film directors of the XX chromosome persuasion, but we also know their names as rightful branding connected to projects: Patty Jenkins, Kathryn Bigelow, Penelope Spheeris, Greta Gerwig, Amy Heckerling, Sofia Coppola et al. (Students of Cinema must add Dorothy Arzner, Agnes Varda, Lina Wertmuller, Jane Campion and [please swallow your cardiac meds before reading the following, but the evil one was probably the greatest of them all, really, then or now,] Leni Reifenstahl.) "Now the following name will be added without pause to the preceding, documentary director Alison Ellwood. She knows how to navigate overcrowded fields deftly and just cherry pick the best images and factoids to insure her work as the one you remember. Witness her Laurel Canyon, A Place in Time, best of the three documentaries on the lost musical world of Laurel Canyon habitues that were all released more or less at the same time. Ellwood's is the go to one for the most complete history. "Ellwood's only persistent invisibility is her deft touch. Her newest THE GO-GO'S tackles a topic that some dismissed as frothy angel food cake, and made a treatise on the undercurrent philosophies of Julia Child's The French Chef out of it. "After all, this was a band of very, very young women who made their own breakthroughs in a competitive field that's tough sledding for everyone, male, female, whatever your diversity. And they succeeded beyond everyone's wildest dreams including their own. "Her starting base was women who went from loving to hating one another, despite the soothing unguents of newly created wealth. There was also those pesky bootleg private videos of X rated pastimes fueled with once fun drugs that accompanied their time on the charts, about which everybody in the industry knew. (Less successful sister act the Pandoras also had them. Investigate this amazing band with ten times the drama of the Go-Go's, those who would follow in Ellwood's filmic steps.) "Alison Ellwood's cool doc THE GO-GO's released in 2020 may end up the only good thing anyone remembers from this sordid, ailing, disenfranchised and enslaved year. All those projected 2021 tour dates of the reunited Go-Go's are not going to happen. We are too far gone for the good things in life even in the near future..."
Gina Schock, Belinda Carlisle, Alison Ellwood, Jane Wiedlin, Charlotte Caffey, and Kathy Valentine from The Go-Gos poses for a portrait at the Pizza Hut Lounge 2020 in Park City, Utah. (Photo by Emily Assiran/Getty Images) Alison Ellwood's feature film directing credits include American Jihad, History of the Eagles, Parts 1&2, Spring Broke and Magic Trip: Ken Kesey's Search for a Kool Place. Her television directing credits list CNN's Death Row Stories, Locked In for ESPN's 30 for 30 series, No Limits for ESPN's Nine for IX series, The Human Behavior Experiments, the Emmy Award-winning series American High, The Travelers and Sixteen. Ellwood has produced and edited several feature documentary films including Oscar-nominated Enron: The Smartest Guys in the Room, Catching Hell, Gonzo: The Life and Work of Dr. Hunter S. Thompson, My Trip to Al Qaeda, and Casino Jack and the United States of Money. She was co-producer for the feature documentary Finding Fela and HBO's Brett Killed Mom: A Sister's Diary. Ellwood was consulting producer for the Sundance series Brick City and two feature films The September Issue and Food Chains. Ellwood was supervising producer for The Residents and 30 Days. Ellwood has edited for Bill Moyers Specials, the Discovery Channel, Sundance Channel, Showtime and HBO's America Undercover series. In 2013 she directed History of the Eagles, a TV 2 episode mini-series documentary. During 2020 her Laurel Canyon: A Place In Time debuted on the EPIX/MGM TV channel. Ellwood's Women of Troy an HBO documentary in 2020 examining the transcendent career of basketball icon Cheryl Miller and her University of Southern California Trojans and their impact on women's basketball and the first emergence of Title IX's influence in women's sports is one of the best films I've seen this century. Harvey Kubernik Interview with Alison Ellwood HK: You were born in Australia. How did you enter the documentary arena? AE: It started for me with National Geographic magazine. I was obsessed with it before I could even understand the depths of the articles at 6, 7 and 6 years old. And I wanted to be a photo journalist and my dad got me a camera when I was 8. I started taking pictures. When I was ten I had a dark room which we set up and started developing things. And I just was in love with stories and images. And then I started going to movies as a kid and fell in love with the movies. This is what I want to do somehow. And then I ended up going to film school at New York University and that's how I got going. Pretty early on that is what I wanted to do. HK: Do you have a couple of favorite documentaries? AE: I know it's not really a documentary, but one of my favorite movies of all time is This Is Spinal Tap. I also love Albert and David Maysles' Grey Gardens. The characters were fascinating. HK: How did this directorial job on the Go-Go's happen? AE: I got a phone call from Eimhear O'Neill who was one of the producers on the project who I'd known for years. And then I got this very random phone call from the manager of the Go-Go's about directing a film about them. "Are you interested?" And I said, "Great to hear from you. Yes!' I was always a huge Go-Go's fan, too. I just loved their music and being an all-female band is super cool. And so I was very excited to hear they wanted to do it. I had several phone meetings with the band members. They wanted to make the film but were still a little bit gun-shy after their Behind the Music experience that they felt was very salacious. And they didn't want a repeat of that. We met in person in New York and we went out and had dinner. We completely hit it off and bonded. And then I finally convinced them to go forward with it. I was never really much of a punk fan, I have to admit. So I didn't really know too much about their punk origins and it was really fascinating for me to learn about all that and to see how they taught themselves to play their instruments, becoming such prolific and talented songwriters. I know Charlotte, Gina and Kathy had musical training, but Belinda and Jane hadn't and neither had Elissa (Bello) or Margot (Olavarria), who were initially in the band. It was a group of women coming together and deciding, "Hey we can do this too." And I think that's just such an incredibly powerful message -- especially for young girls. HK: Let's talk about your pre-production process? AE: I get immersed in viewing archive, artifacts and listen to the music. Initially I do an immersive reading of everything I can find on them and listen to the music simultaneously. And then look at archives available, usually online, and then when the project is greenlit then I start getting archive that come in officially then find you start I finding things never seen before or haven't in a long time. And that kind of sparks Ideas. And then once I feel I've looked at enough material, read enough, then we set up doing the Interviews so that they can really be extensive and inclusive of lots of different things. HK: What is the key to getting a good interview? AE: I think everyone approaches these things differently but the most important thing that I feel that I've learned over the years is to have it be as conversational as possible. And jump around in time a lot. Especially with people that have been interviewed multiple times so they don't feel they are treading over the same material. You just jump around a bit so questions come and they aren't expecting them. They will say something that happened in 1981 and I'll add "how does that relate to your childhood?" And they go back. And it keeps it more conversational. Obviously, trust is the first key thing. They have to trust you and I have to trust them. That's what I said to all the girls in the band. I said "You have to trust me because I have to trust you, because I don't want to make a commercial. I don't want to do a fluff piece here. So it's a mutual trust where we have to be honest with one another. And if you are honest with me we will make an honest film." That's what I try and do. HK: Is there another motive to bringing out history and facts that at times are reminders of a comical or dark past? AE: Again, it all comes down to trust. Sometimes you have to push them a little bit. I was pleasantly surprised how forthcoming they all were in their interviews. I was a little worried they may be a bit hesitant but they all just went there. "Charlotte has been very public about her drug addiction problems. She wanted to be public about it in order to help other people. They addressed some personal things in the band. I was surprised that Gina mentioned that she and Jane had a relationship. Because I knew that but wasn't sure she was gonna go there. But she did, which is great. You know Jane surprised me when she said she was diagnosed as being bi-polar and only Charlotte in the band knew at that point and she didn't want the others to even know. (laughs). Regarding interviews, keep them kind of off guard in the interviews so they don't expect what is coming next. 'Cause it keeps it like I said before more of a conversation and a dialogue and less of a rehash of stuff they've already talked about. HK: Are you influenced by presenting subjects in a chronological manner? AE: Well, chronology is always a good friend of the way to start something because at least it's a way of clearly laying out something. But then I think at times it can get in the way. The first cut on the Go-Go's was about three hours. And it didn't make sense to break it up to two films. We wanted it to be a feature. That version was very much a chronological layout with all the funny and crazy stuff that happened to them along the way. Fun gem moments. But you have to realize "what story are we telling here." We just don't want to go from one anecdote to another. Because that's not building a drama here so we then went back and said "what is each character's arc? What are their story arcs?" And if things didn't pertain necessary to that we would pull it out whatever scenes we were contemplating and does it work without it? At one point we tried to break the chronology. And I actually started the film with the band together now, at the Whisky a Go Go, which I thought was a fun and cinematic way to begin. But in the end, it felt like it took away the suspense of them getting back together again. A lot of people think the band broke up. If you don't know them, you might not know that the Go-Go's have continued to carry on, selling out live shows for more than four decades, almost on a yearly basis. Of course, we ended up packing way too much into the first rough cut, which was two and a half hours -- not uncommon for a feature doc. It was much funnier and less serious in a lot of places because they are so truly funny. They have amazingly sharp senses of humor. So there was a lot of opportunity for comedy. Part of what we had to do was pull back the comedy a bit and let some of the drama come through. They were going through some really tough things, including being pressured to make albums too quickly, tour constantly, without being given enough time to write, or even just take breaks from one another. So they were always together and adapted to 'Robo-Go-Going,' as Jane says the band called it." In a film like the Go-Go's what was really fun was to hear how the songs developed. How "We Got the Beat" changed over times. When they first started to play it the song was much punkier sounding, and much faster and much rawer. And they refined it and it became more of the pop song that we all know today. And in that case it was fun to see the transformation of the song as they were growing and developing as artists and musicians. HK: I really liked the incorporation of animation in your Go-Go's documentary. It moved the story. AE: Since it's a story set in the late '70s, early '80s, we wanted the film to have that feel, which is very colorful, rich and a little campy at times. I love the animation we did, which features brilliant, bright, neon colors. Rather than shooting inserts of pushing a cassette into a player, we decided to recreate and animate it to look really vibrant and alive. And thankfully the band all showed up for their interviews with fairly bold colors and outfits. So that helped too. Some of the footage from back then is rough looking because a lot of it was videotape. Early videotape doesn't hold up all that well. But we just went with it and made it part of the aesthetic." It was fun. Initially we cut those sequences that ended up being animated we cut them with archival footage. And then I said at one point it would be really cool if we animated this. It would be a little more fun and more in their heads like if they were imagining these things happening. Because we used it in very specific places for very personal moments and things that were happening to them. And then we had footage from the eighties which was unfortunately kind of crappy video tape that doesn't hold up that well over time. So we kind of embraced that quality of it and the bright colors of the eighties, and the scratchy neon-type stuff and started playing with it and I got an old dear friend of mine, Ben Fine, who I'd work with before and started giving him these sequences and he would do these sketches and "that's exactly what we want to do." With a band, you have a group of people who obviously fuel and feed each other, but also take from one another in the creative process. There's a sense of lightning in a bottle that's hard to capture and these women managed to do it. But it's very volatile, especially with five very strong-willed personalities. And so there can be conflict too, which makes for a much more interesting story. In so many ways, I think the film is really a story about friendship, love and family. But there's pain in all those relationships, no matter how close they are. They experienced it very meaningfully – and wrote about it. I've done some rock docs in the past and I think that their genuine honesty surprised me a little bit. Because I think people tend to be very guarded and they really let their guard down with me. The thing I found the most fun to discover was just how wonderful their senses of humor are. They are wickedly smart and funny women who can really banter. They can finish each other's thoughts. There is something truly magical when they're in the room together. To see that was really exciting because you don't feel that with every band. When you're in the room with the Go-Go's, though, you're in the room with the Go-Go's! My taste in general is very eclectic. My take on any film is, as long as I'm learning something and enjoying it, it's a great experience. In that respect, THE GO-GO'S was one of the best experiences I've had making a film. It was truly fun to work on. I feel like I've become friends with them. Even though we haven't spent that much time together, we do correspond and stay in touch. I get their banter and feel like I can jump in sometimes, which is really fun. HK: In your stellar Women of Troy HBO documentary you employed a lot of wide shots because it was about the USC basketball team. And you had to show us the court floor and the movement of the basketball. AE: In that I used wide shots quite often because the courts were so impressive. We wanted to feel the space around them and that they were these stars in this big space. So I used wider angles more frequently there. But generally, that middle medium close up is pretty intimate. You can really see people's expressions and the slightest little facial expressions and even eyes you can see sometimes what they are thinking when they are talking. HK: I loved your Women of Troy film. You were able to make a basketball-centric movie but it was so much more than hoop. Doris Duke was an incredible interview and her sensitivity and empathy about the basketball pioneers before her was heartbreaking. The McGee twins were wonderful and Cynthia Cooper's journey. Cheryl Miller delivered. Nancy Leiberman. I know the impact they had on the current players like Diana Taurisi. I saw the Troy teams play decades ago. Maybe it also connected with me on a neighborhood level because most of the first decade of my life was like a mile or two from the USC campus. I went to Coliseum Street Elementary School in downtown Los Angeles. The team earned two NCAA rings and members won Olympic medals. Your film stresses the sad reality that product endorsement deals and equal pay job opportunities were rare and scarce for female athletes. I knew and worked with UCLA basketball coach John R. Wooden. He always pointed us to the growing and evolving women's basketball game. AE: The Women of Troy actually came to me from the producer Gary Cohen who had done a bunch of 30 For 30 sports documentaries. And I like sports, I'm fairly athletic, but never been involved in professional sports. I don't really know the positions of basketball players. (laughs). I like watching the game but what I love are stories. Good stories. And that's where I'm always coming from as a filmmaker, always telling the story. And the sport is secondary. Or in some cases, it's the propulsion of a story but it's not the story. The story is what is happening to the people. And the McGee twins I was cracking up through that interview half the time. (laughs). HK: When you are an athlete on a college scholarship, you are not in Hollywood like the Go-Go's in the eighties or the Eagles in the seventies shall we say "partying." You are in college and your body is important for daily and demanding physical competition. Do you think The Women of Troy subjects were more honest or direct than the musicians you have interviewed? AE: That's an interesting question. Certainly it felt like they were less guarded at the time. I think Cheryl was more guarded. I mean the whole equal pay for equal play is huge and really feels like it is getting momentum going. And I think the women that were in The Women Of Troy film really wanted to tell their story so that it could help push that agenda and get more women playing. I think that is part of it. I mean when I interviewed the McGee twins right before the interview I was told that in their personal lives they hadn't spoken to one another in like a year. So, I was nervous about what was gonna happen. And they just went back to how I guess they have always been with one another. Doris Duke was an amazing interview. She really knew her stuff and told stories so visually along her sense of history. I knew at the time during the edit we had gotten something special from Doris. She was a rock star. (laughs). I do get asked about the film but COVID hit and the same with Laurel Canyon, too. That was the saddest thing about Laurel Canyon. We never got to experience seeing that film with an audience. It was scheduled for SWSW and that festival got cancelled. HK: I don't own any albums by the Eagles. But I viewed your documentary on them. Can we discuss this project? AE: On that one, [manager] Irving Azoff had approached Alex Gibney at Jigsaw to direct that but Alex's plate was full and he said "I have someone else who would be perfect." And he threw my name in the hat and I had a few conversations with them. Again, I was a fan of the music. I genuinely love the Eagles' music. And then we were off. Alex was a little bit more involved with that one. He was there for most of the interviews with Don [Henley] and Glenn [Fry]. We told them we're not going to make a commercial. If that is what you guys want then we are not the right people to do it. You guys have to be honest and again we will tell a real honest story here and you are going to have to reach deep. And what was interesting was that when we had the first rough cut that we were going to show the band, in other words, we were happy with it and it was pretty much to the right length, so we first showed it to Don and Glenn and they had a couple of relative minor things, and we were easily able to adjust, and then we showed it to Joe Walsh. And Joe saw the film and said, "I didn't know they were going to be that honest. I want to do another interview. I've got more to say." So we did a second interview with Joe and used and mixed both of them. But again they were honest. HK: Laurel Canyon: A Place In Time. Still photographers Henry Diltz and Nurit Wilde were at the epicenter of your terrific movie. So often the photographers are glimpsed in documentaries, their images and catalog licensed, but you showcased them as spirit guides. AE: Going into Laurel Canyon one thing that I was concerned about was that I did not want it to feel like an anthology where we are going from one band to another band and this happened and that happened. We really wanted to find organic connections. And I guess that is the one thing that hopefully translates to everything that I do. But you find ways from editing to narration writing that you are making connections that feel organic that don't feel forced or just walking through chronology. From the start there was a decision to do audio-only. I made Henry and Nurit guides of the documentary and their interviews are on camera. So finding those little magical things that you might not even think anything of at the time and yet they end up being an important part of the film. It is finding the moments that are interesting and feel organic and unexpected. I certainly have a role in the music that we choose to put into the cut at any given time. Whether we can clear it or not is another issue. (laughs). HK: What did you come away with after finishing Laurel Canyon: A Place In Time and THE GO-GO's film? I know you love the music of Laurel Canyon and always a fan of the Doors. Jim Morrison's American Prayer is one of your favorite albums. AE: I think the answer would be the same for both films and also be the answer for the Ken Kesey movie. In that we were able to capture a moment in time that could never be recreated that was formed like some sort of alchemy occurred. And that these people came together and bounced off of one another and created these scenes. The Go-Go's with this punk scene in Los Angeles and Laurel Canyon and that whole scene there and how all those artists interacted with one another and influenced one another. And what they learned from one another and what they took from one another. And same with the Ken Kesey piece. That was just this moment in time you could never recreate. I mean, there is never gonna be another school bus painted with crazy colors with a bunch of acid tripping hippie freaks driving across the country. (laughs). It would never happen again. And to really have had the honor of bringing that moment to life in all three of those films it feels very special. HK: What is the difference between shooting on video and film? AE: Being able to shoot documentaries fully in 16mm these days is almost unheard of. It is just so expensive. We did shoot a lot of Super 8 mm in Laurel Canyon. And I'm a big fan of doing that. Especially when the home footage being done has that Super 8 feel in some cases was Super 8. You know we were mixing up things so that in some cases we shot it or some of the artists shot it. So that was super fun to work with that. And the advantages of video now are obviously affordable and you can see what you have right away and you can do it again which is helpful. But I do miss the look of 16mm. It's just so rich. I haven't shot an entire film in 16 mm in years.